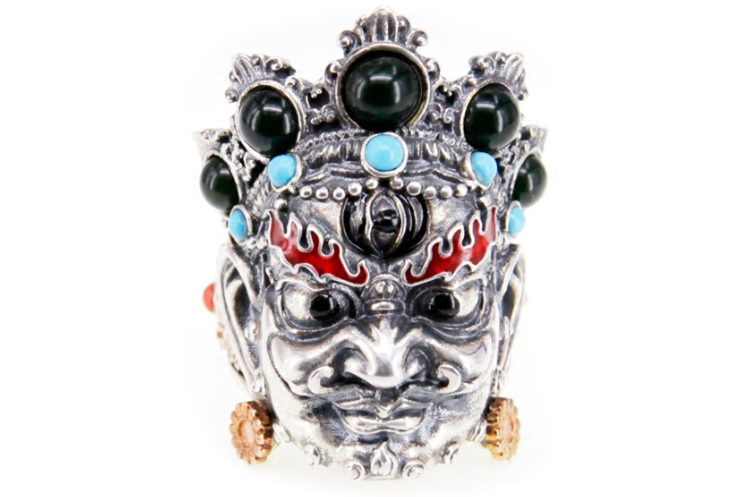 Details
☠☠☠ Yellow Jambhala God of Fortune Silver Ring ☠☠☠
☠ This handcrafted Yellow Jambhala God of Fortune silver ring is made to be worshiped and cherished, a lot of intricate details are packed into this god-sent ring. The God of Fortune is believed in Tibetan Buddhism to bring prosperity and good fortune to the believers & carriers. 💰💰💰.
☠ Adorned with natural coral, blue topaz and blue turquoise stones, this exquisite Yellow Jambhala God of Fortune ring is your effortless statement piece to guard your fortune and wealth.
☠ Adjustable ring fits size US 6-12.
☠ 925 sterling silver ring with copper details.