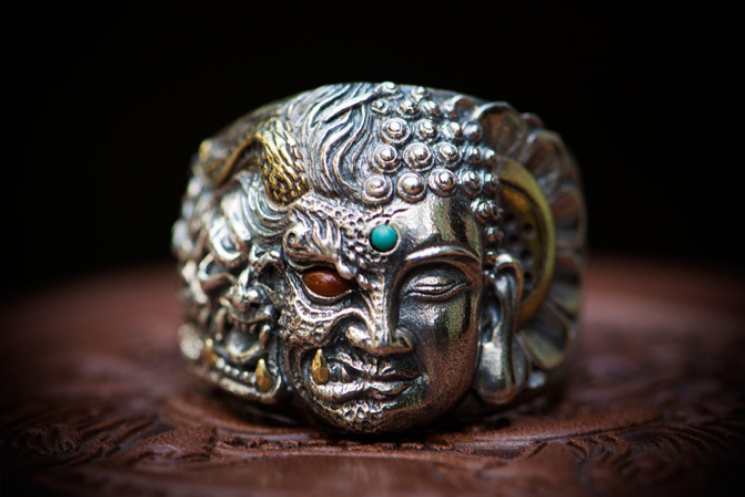 Details
☠☠☠ Buddha Acala King Skull Ring ☠☠☠
☠ 
Intricately handcrafted and hand tuned with stunning details, this Acala Buddha Demon ring is a true eye-catcher. 
Famous for his intense facial expression and demeanor, Acala is a king of wisdom in Buddhism, he is said to be a powerful deity who protects all by burning away all impediments and defilement,
thus aiding them towards enlightenment. 
The majestic Buddha face intertwined with Acala King creates a true piece of masterful art that demands attention.The elaborate skulls and lotus carvings on the ring band complete this devilish piece of wearable art.
☠ 925 sterling silver ring with golden overlay brass details, embellished with natural red onyx and blue turquoise gemstones.
☠ Made to order production lead time is around 5-10 days.  
☠ 22x21mm (HxW), weighing at approximately 19.5 grams of sterling silver.
☠ Adjustable ring fits US 8-13