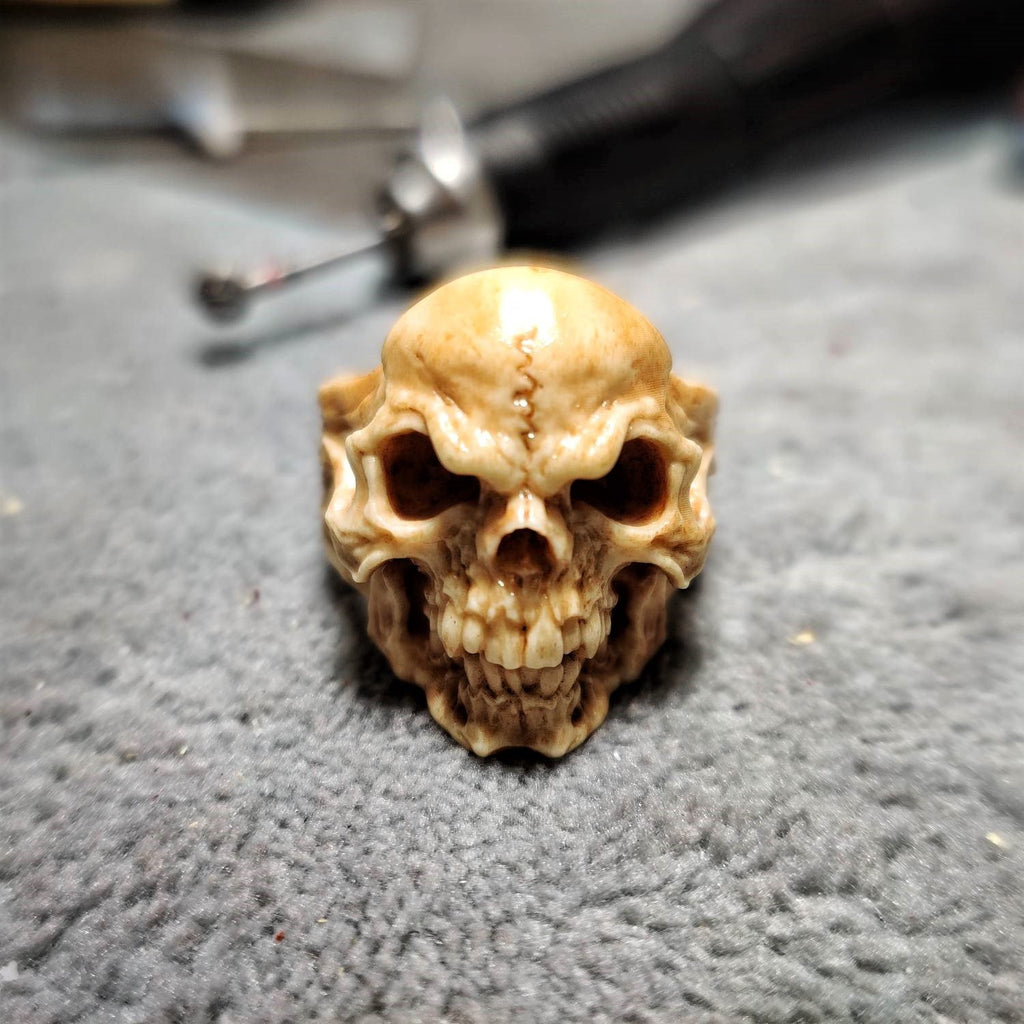 Details
☠☠☠ Deer Antler Demon Skull Ring ☠☠☠
☠ Intricately crafted and hand tuned with stunning devilish details, this deer antler demon skull ring is a true eye-catcher. Devil truly lies in the details on this ring with its realistic and savage aesthetics, each tooth is individually fine tuned and the demonic bone structure is masterfully handcrafted to capture this evil spirit.The elaborate hellish swirl carvings on the ring band complete this devilish piece of wearable art.
☠ Made of ethically harvested deer antler, each piece has its unique patterns and coloration. Deer antlers are naturally shed each year, no animal was harmed during the creation.
☠ Painstakingly handcrafted, made to order production lead time is around 10-15 days.  
☠ For tailor-made sizing, please leave your size at the check out or contact us before placing order to ensure perfect fit.