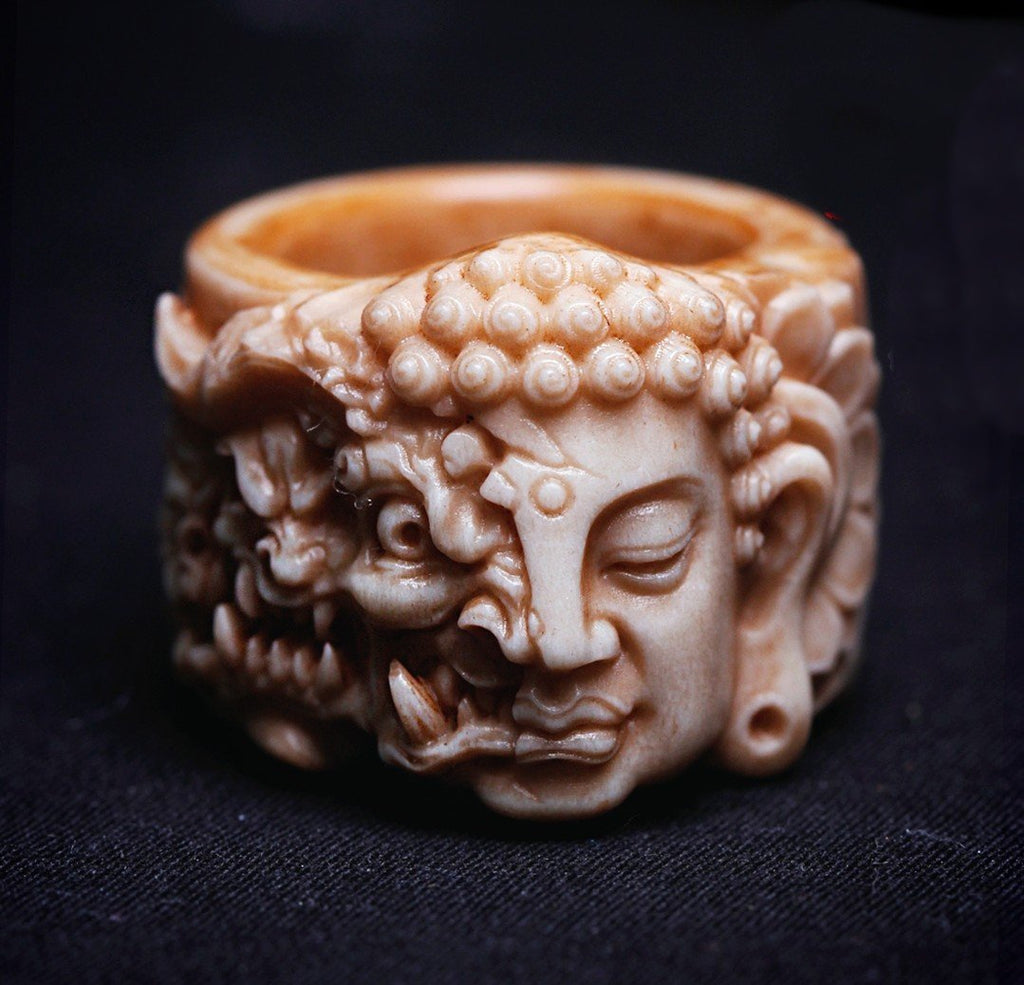 Details
☠☠☠ Buddha Demon Deer Antler Ring ☠☠☠
☠ Intricately crafted and hand tuned with stunning details, this Buddha Demon deer antler ring is a true eye-catcher. The majestic Buddha face intertwined Demon King creates a true piece of masterful art that demands attention.The infusion of characters "善" (Kind) and "恶" (Evil) and the elaborate skulls and lotus carvings on the ring band complete this devilish piece of wearable art.
☠ Made of ethically harvested deer antler, each piece has its unique patterns and coloration. 
☠ Painstakingly handcrafted, made to order production lead time is around 10-15 days.  
☠ For tailor-made sizing, please leave your size at the check out or contact us before placing order to ensure perfect fit.