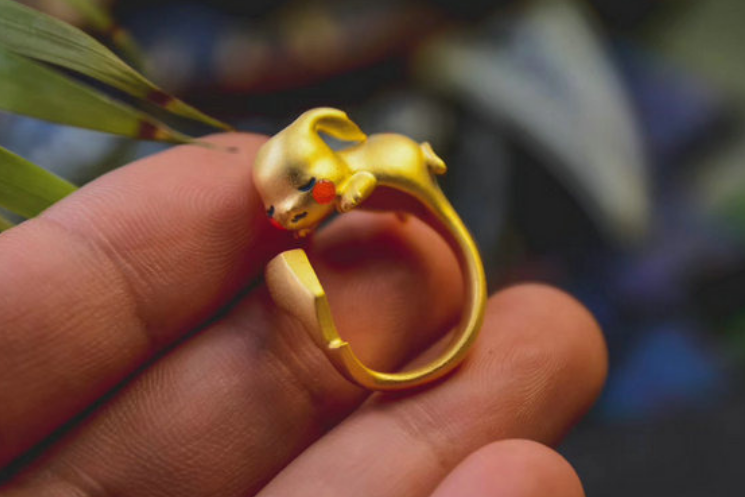 Details
 Pikachu⚡ Pokemon Ring 
ϞϞ(๑⚈ ․̫ ⚈๑)∩
The Cute Badass Ring Does Not Exis......... Then comes this Pikachu ring. 
This badass cutie needs no introduction, we made him as a sleeping beauty for your own safety, because when his eyes open, you could be electrocuted by his cuteness overload. ⚡⚡⚡⚡
⚡
Painstakingly handcrafted and hand painted in
electrifying 
smooth 24k gold 
Faience coating
. The ceramic-like enamel texture of the ring is simply as irresistible as Pikachu itself.  
⚡ 
Made to Order lead time is around 10-15 days.
⚡
925 sterling silver ring, open adjustable design, fits US 6 to US 12.