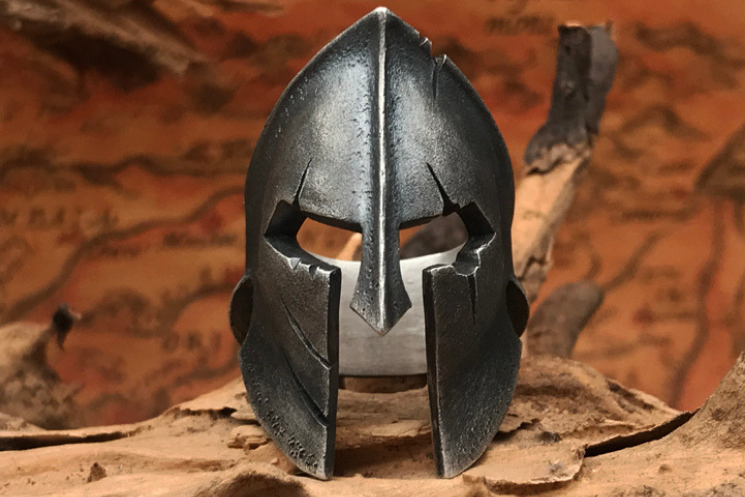 Details
☠☠☠ Heavy Metal Spartacus Mask Ring ☠☠☠
☠ The glorious gladiator of the ancient battleground brought to life with this made-to-order Spartacus Mask ring. With its antique finish and heavy metal aesthetics, this ring feels like an ancient piece unearthed from a bygone battlefield. With the fearless warrior spirit on your finger, you can conquer whatever your heart desires and make the world fall for your heroic charm. Masculinity fully loaded.
☠ Painstakingly handcrafted, made to order production lead time is around 15 days. 
☠ 925 sterling silver ring, weighing in at approximately 25 grams of silver.
☠ 37x25mm
☠ Hand polished to medium sheen & antique finish