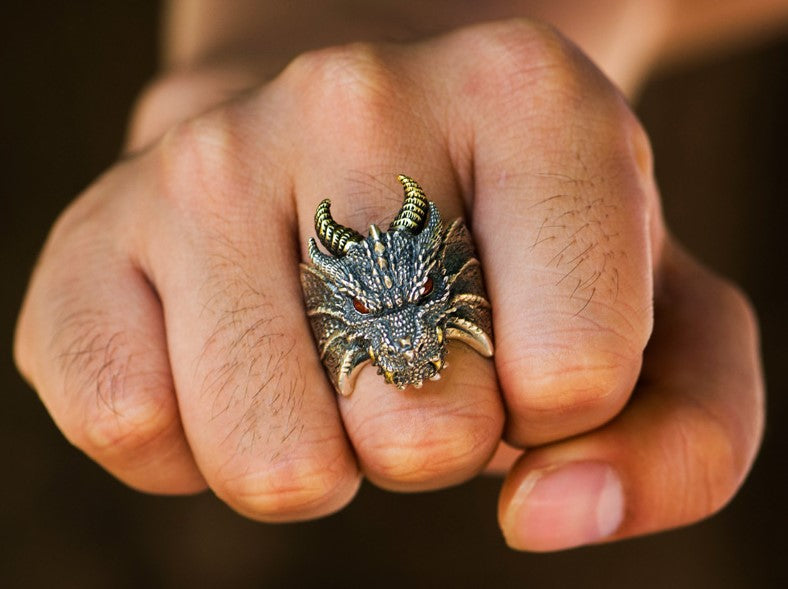 Holy Buyble
Tribal Dragon Ring
Details
🐲 This Tribal Dragon ring armored with formidable horns and spikes is a true savage beast.This masterpiece will certainly catch many eye balls and demand envy, beast for the true master.💥
🐲 Handcrafted using age-old technique, this uniquely detailed and textured ring is truly life-like. It oozes savage power so wear it as your show off statement piece, it will grow as a part of your fearless identity 🔥
🐲 Made to order piece, average production lead time is around 7-10 days. 
🐲 925 sterling silver ring with brass horns, the eyes are embellished with natural Mexico Red Onyx or Blue Turquoise stones. 
🐲 Adjustable ring fits US 6 to 12, 27x20 mm (Hx W), weighing in at approximately 18 grams.