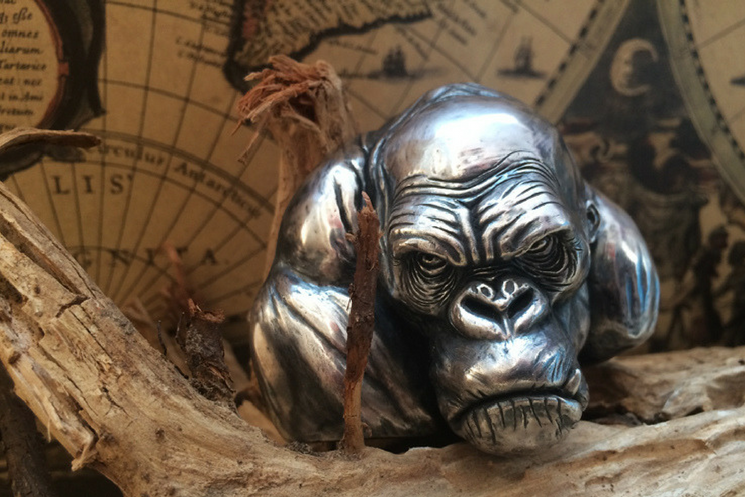 Details
🦍 Raging Ape Gorilla Belt Buckle 🦍
🦍 The raging ape of the jungle brought to life with this handcrafted silver raging ape gorilla belt, oversized, bold and totally badass. With the beast on your belt, you can conquer whatever your heart desires and make the world bow to your raging power. This is a true statement piece for your raging wild heart. 
🦍 Made to order custom-made buckle, production lead time is around 15-20 days. 
🦍 925 sterling silver buckle, weighing in at approximately 200 grams of silver.
🦍 Hand tuned to medium sheen & vintage finish.
🦍 Leather belt is not included, please contact us if you wish to customize it with a belt.
🦍 Can be made as a pendant.