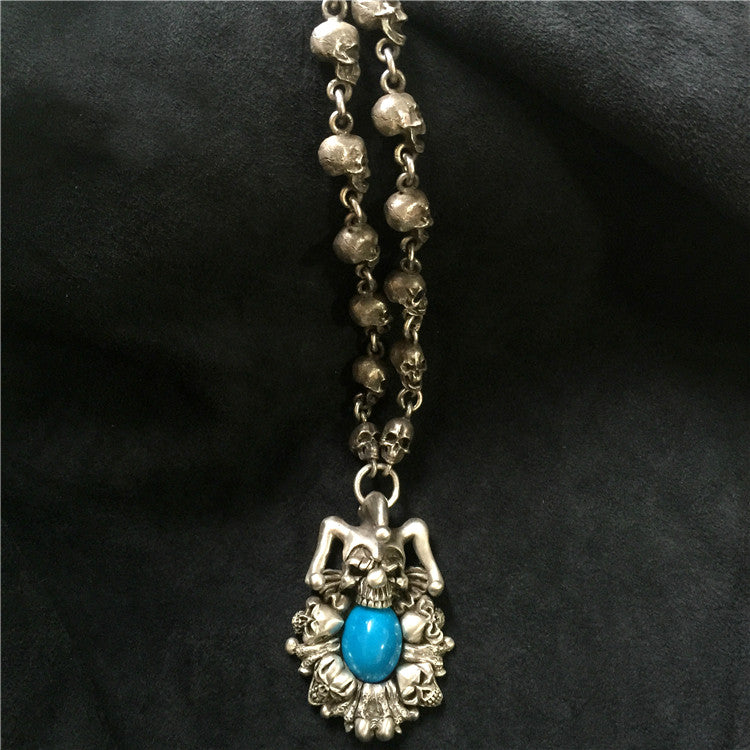 Details
☠☠☠ Clown King Skull Necklace ☠☠☠
☠ This antique style Handcrafted Skull Chain Silver Pendant is truly badass with intricately crafted miniature skulls and link chain details. This skull chain necklace is hand polished to medium sheen with its unmistakable antique finish for the enhanced aged aesthetics. 
☠ The center piece clown king skull with blue turquoise embellishment is a true statement piece so magnificent it will make you feel like a demon ruler when you put this necklace on.
☠ 925 sterling silver necklace approximately 250 gram with 22 individual mini skull sculptures, pendant approximately 200 grams with natural blue turquoise stone embellishment. 
☠ Made to order lead time 10-15 days