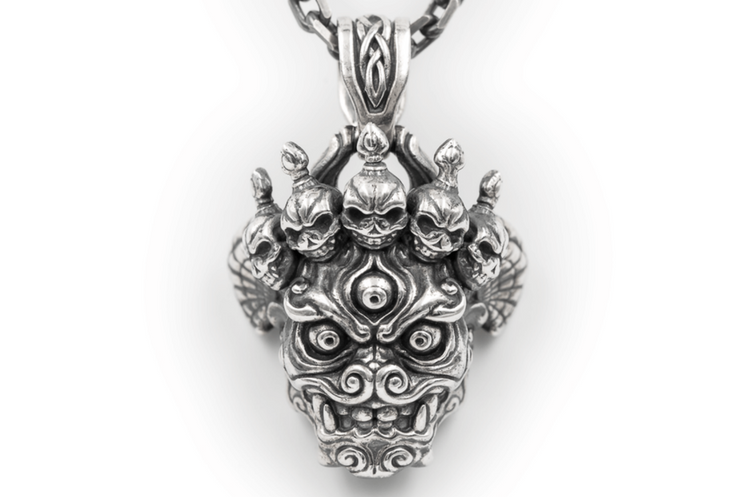 Details
☠☠☠ Chitipati Ghost Skull Pendant ☠☠☠
☠ Regarded as the protector of wealth against thieves, Chitipati arise from the Secret Essence Wheel Tantra and they are said to have mystical occult powers to ward off evil spirit. This freaking awesome Chitipati Ghost Skull pendant captures the essence of this protector lord, and it may just have the
 enchanting power to captivate all attention to the wearer and guard their fortune.
☠ Handcrafted by master craftsman in 925 sterling silver, this Chitipati Ghost Skull pendant is your effortless statement piece to wow, just make sure you can handle all the compliments and jealous bitches.
☠ Made to order piece, average production lead time is around 15 days. 
☠ Approximately 29x26 mm &  weighing in at 26 grams of 925 sterling silver.
☠ Priced for the pendant only