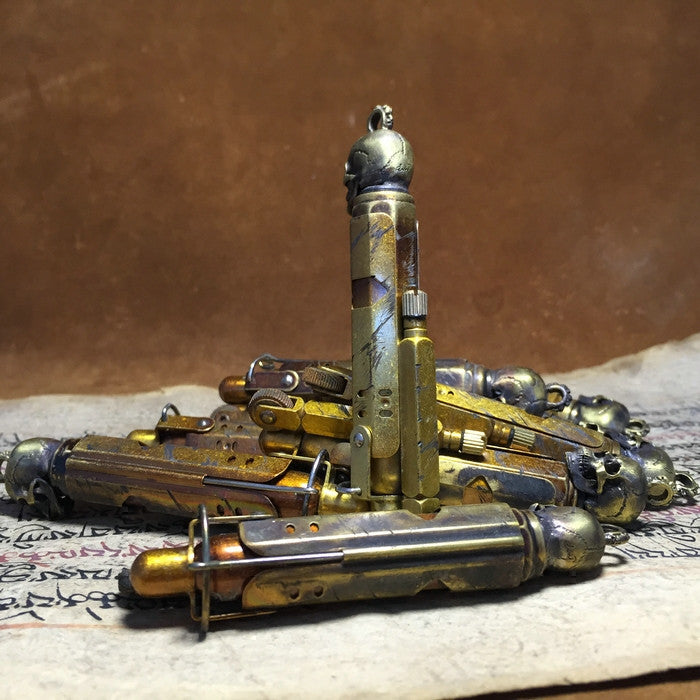 Details
☠☠☠ Brass Skull Lighter Pendant ☠☠☠
☠ Old school dope lighter in golden tone brass and hellish skull form, can be worn as a necklace, a light that's truly lit AF!
 💥
☠ Lighter ships unfilled, use commercially available lighter fluid.
☠ Windproof design 
☠ Refillable for lifetime use, for optimum performance and long lasting coolness, we recommend premium lighter fluid, flints and wicks.