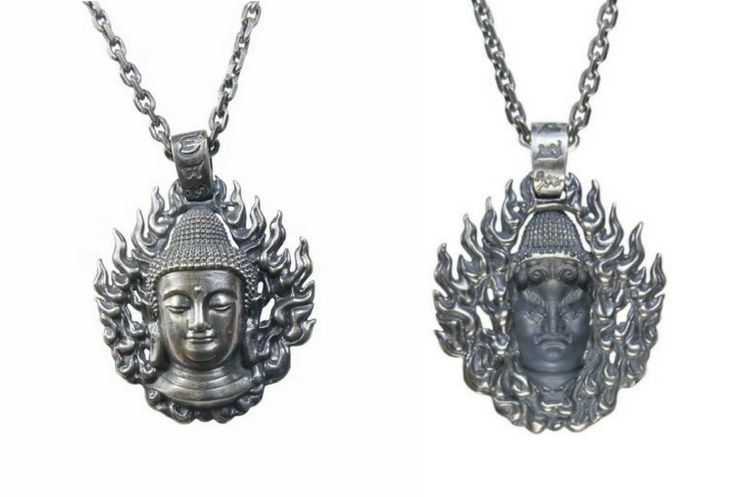 Details
☠☠☠ Buddha & Demon Duo Pendant ☠☠☠
☠ Intricately handcrafted with stunning details, this Buddha & Demon Duo pendant is a true statement piece to express yourself. Half majestic Buddha half fearsome Demon, engulfed by hellish fire pattern that represents clash between heaven and hell. Buddha's signature closed calm eyes and the Demon's furious facial expression make this pendant a piece of devilish art that reflects the Yin and Yang of life. 
☠ The Demon is handcrafted with unique naked eye 3D technique, it's face changes when looked from different angles, it's truly devilish to the core. 
☠ Painstakingly handcrafted, made to order production lead time is around 5-10 days.
☠ 48 x 36 mm, 5mm Bail Opening
☠ Approximately 34 grams of 925 sterling silver 
☠ Polished to medium sheen & vintage look
☠ Priced for the pendant only, chain necklace not included