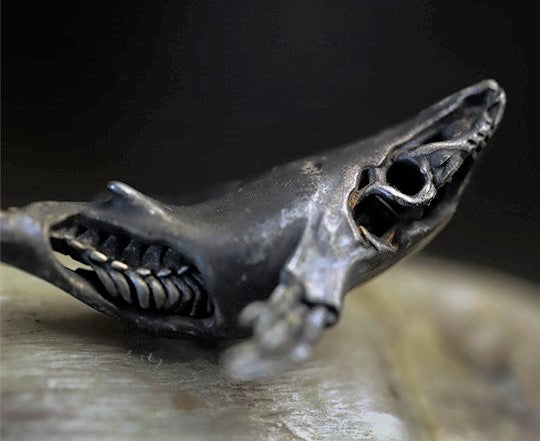 Details
🐋 52-Hertz The Loneliest Whale Skeleton Pendant 🐋
🐋 The 52-hertz whale, an individual whale of unidentified species which calls at the very unusual frequency of 52 Hz has become a metaphor for the loneliness of those who are different. Its unique call is the only one of its kind detected anywhere and there is only one such source per season.Because of this, the animal has been called the loneliest whale in the endless ocean, calling for a likeness it will never find.
🐋 Painstakingly handcrafted with intricate details and impeccable craftsmanship, this whale skeleton pendant is made for all the unique individuals out there who seek companionship and love.
🐋 Made to order production lead time around 10-15 days before shipping.
🐋
925 sterling silver pendant, 
40x22 mm, weighing in at approx. 18 grams.
🐋 Medium sheen & antique finish, for other finishes please contact us.