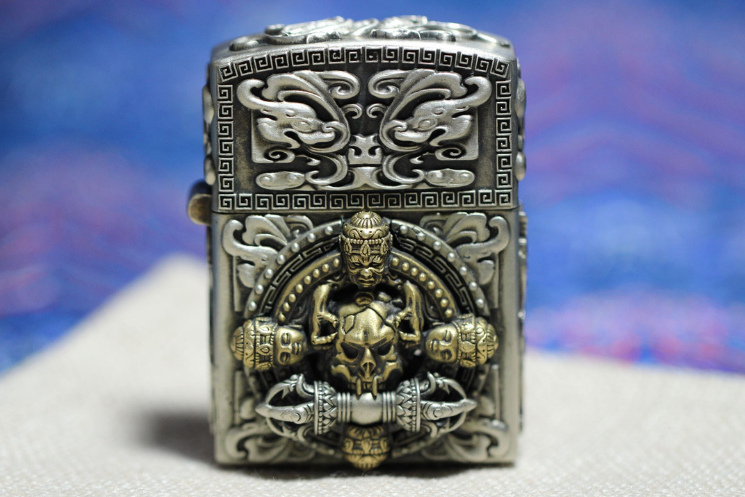 Holy Buyble
Custom Buddha & Zodiac Lighter Case
Details
☠☠☠ Custom Buddha & Zodiac Lighter Case ☠☠☠
☠ Gaze into the heavenly beauty of this intricately carved lighter, embellished with dragon and tiger totem carvings and 12 animal zodiac wheel, the centerpiece four-faced Buddha with prayer dagger completes the otherworldly blessing. Light the fire that will catch everyone's envy.
💥
☠ Handcrafted with heart and soul, the case is engulfed by stunning mystical patterns,this custom lighter case is your statement piece to show off, the movable 12 zodiac wheel puts the devil-in-the-detail on a whole new level.  🔥🔥🔥
☠ Made to order average production lead time is around 5-10 days.
☠ Lighter case: bronze and silver
☠ Lighter case fits most commercial lighter brands.