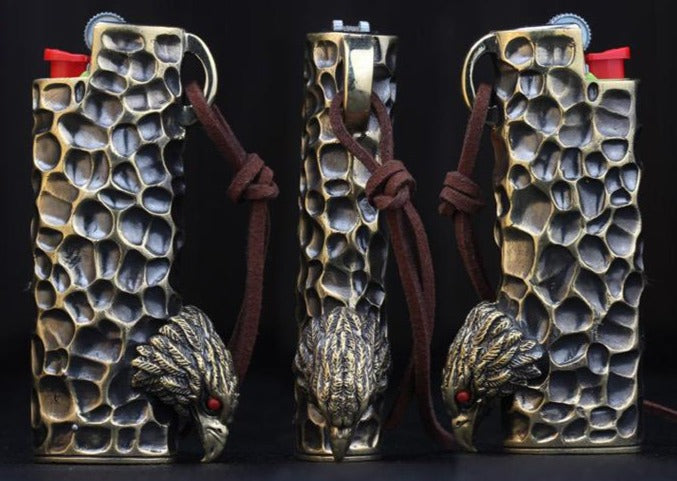 Details
☠☠☠ Personalizable Custom Bic J3 Lighter Case ☠☠☠
☠ Hellish custom lighter cases that add wow to the ordinary. Old school lighter cases in subtle antique golden brass finish, can be worn as a pendant or a key ring pendant. 

Meteorite textured case body made for cool looks and perfect grip and handle comfort. 
☠

Embellished

 with natural turquoise stones and CZ stones (on selected cases), those exquisite metal cases make perfect personal statement pieces. The hard case is made of durable brass making it a long-lasting showpiece that will age beautifully.
☠ 74 x 24 x 15 mm, a perfect fit sleeve case for Bic J3 lighters.
☠ Production lead time is around 5 working days.