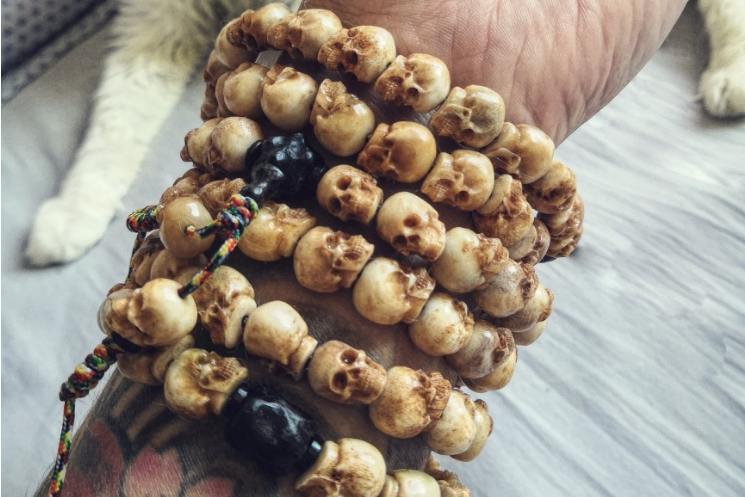 Details
☠☠☠ Deer Antler Skull Necklace ☠☠☠
☠ 108 pieces of handcrafted deer antler sculpture skulls bracelet/ necklace, the ultimate badass accessory for the true devils. Made of naturally shed deer antlers from ethically farmed source, hand polished to smooth bone texture, hand carved to the finest realistic details. This necklace / bracelet is finished with deer antler centerpiece skull and skeleton, adding to its mysterious and hellish aura.
☠ Each individual skull is approximately 8mm in width.
☠ Made to order production lead time is around 15-20 days. 
☠ Available in size large with 108 pieces of skulls and size small with 54 pieces of skulls.
☠ Available in Decayed Brown and Bleached Ash White coloration.