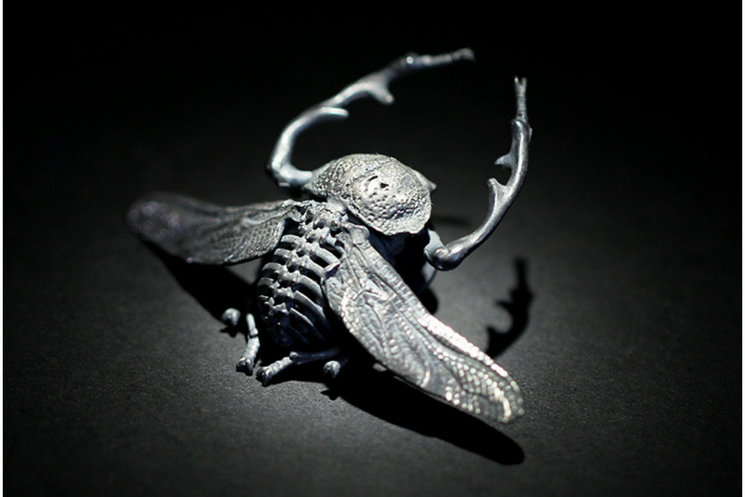 Details
☠☠☠ Long-armed Scarab Beetle Brooch ☠☠☠
☠ This handcrafted Long-armed Scarab Beetle Brooch is crafted to be the all-in-your-face statement piece. The life-sized monster horns, realistic skeleton and majestic wings all make this brooch look like a fossilized prehistoric beast.
☠ The impeccable craftsmanship put into making this brooch makes it a true piece of wearable art.Made to order production lead time is around 25 days. 
☠ 925 Sterling Silver Brooch
☠ 6x7.8x3.8cm
☠ Polished to low sheen & fossil aesthetic.