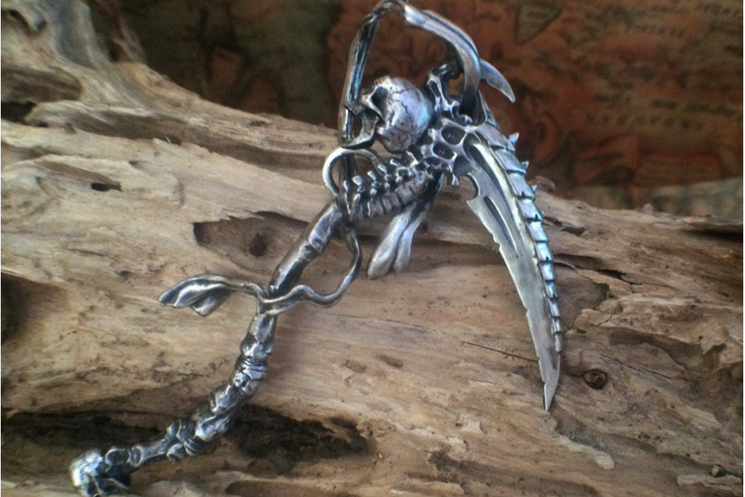 Details
☠☠☠ Grim Reaper Scythe Pendant ☠☠☠
☠ This handcrafted Grim Reaper Scythe pendant is the ultimate badass accessory. Handcrafted to the devil's intricate details with moveable jaws, razor sharp looking blade and dragon's spine skeleton, this pendant is a true statement piece to match your cut-throat edgy style. 
☠ Painstakingly handcrafted with incredible details and impeccable craftsmanship,made to order lead time 10-15 before shipping.
☠ 925 sterling silver pendant, weighing in at approximately 34 gram
☠ Hand tuned to medium sheen & antique aesthetics. 
☠ Ships with titanium steel chain necklace.