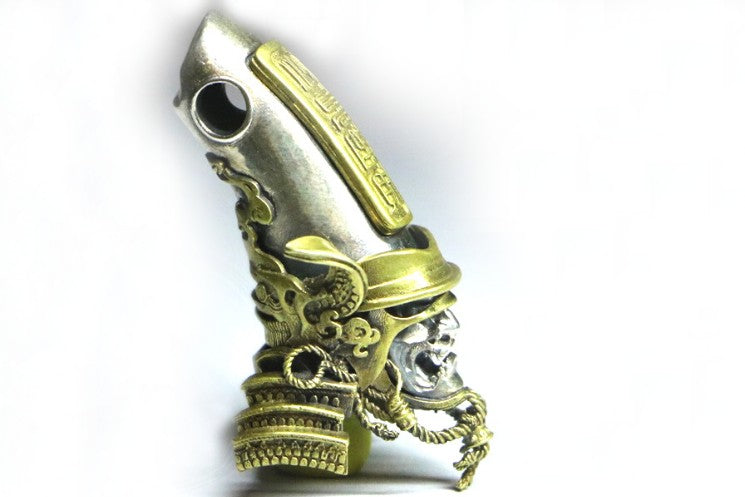 Details
☠☠☠ Ghost of Impermanence & Samurai Pendant  ☠☠☠
☠ This pendant is a kick-ass fusion of two legends- the royal warrior of Samurai and Deity of Wuchang. Black & White Wuchang are two deities in charge of escorting the spirits of the dead to the Underworld.They are worshiped as fortune deities and are represented as a single being - known as the Wuchang Ghost, literally "Ghost of Impermanence". Depending on the person it encounters, the Wuchang Ghost can appear as either a fortune deity who rewards the person for doing good deeds or a malevolent deity who punishes the person for committing evil. With the armor of Samurai, this pendant packs some formidable force that fears no evil. 


☠ The White Ghost wearing a tall hat bearing the words "Become Rich Upon Encountering Me" (
一見發財
 / 
一見生財
), "Become Lucky Upon Encountering Me" (
一見大吉
) has
 ferocious snarls on his face to scare away evil spirits. 
☠ Made to order average production lead time is around 15-20 days.
☠ 925 sterling silver with brass armor details. Ships with titanium steel chain necklace.