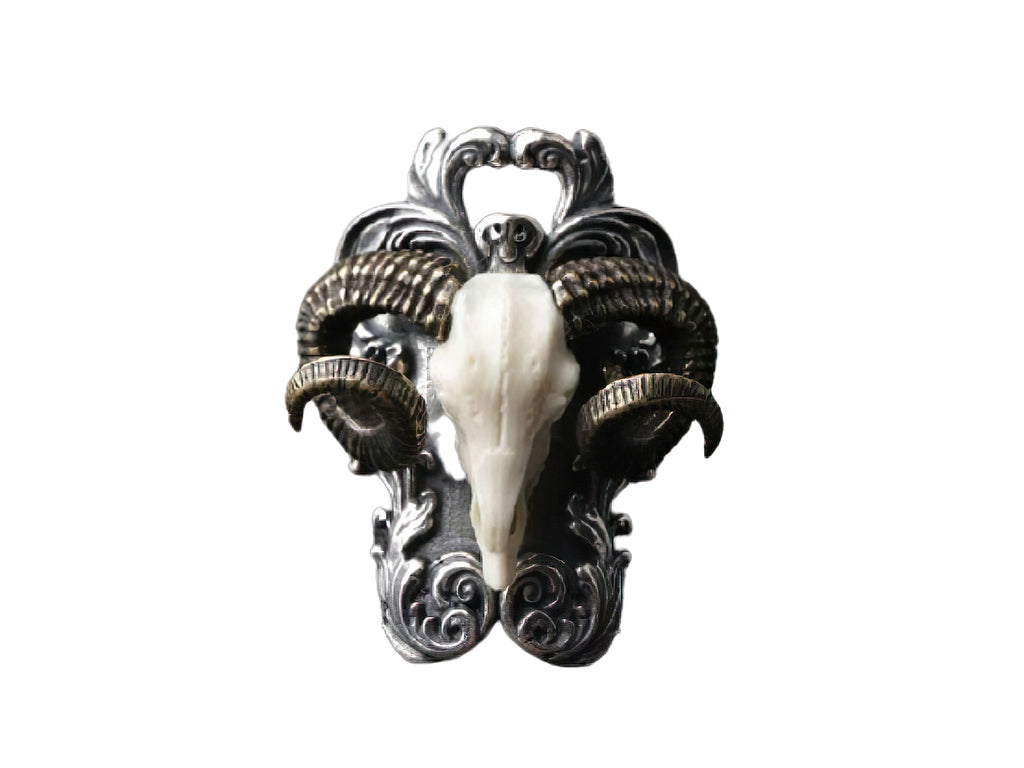 Details
☠☠☠ Mammoth Ivory Fossil Ram Ring ☠☠☠
☠ This Baroque horned ram ring represents the power to penetrate, overcome, and achieve. It serves as a reminder of the assertion of strength in creative ways to achieve a breakthrough. Wear this statement piece and be ready to express fiery force!
☠ 
Ram skull is carved from l
egally sourced Mammoth Ivory fossil from the melting permafrost of Russia's Arctic, each fossil is about 12.000 years old, making it a truly exquisite piece.
☠ Vintage dark decay finish sterling silver, brass ram horns. 
☠
Approximately 35.6x27.8 mm, weighs around 20 grams. 
☠ Adjustable ring fits US 6-12