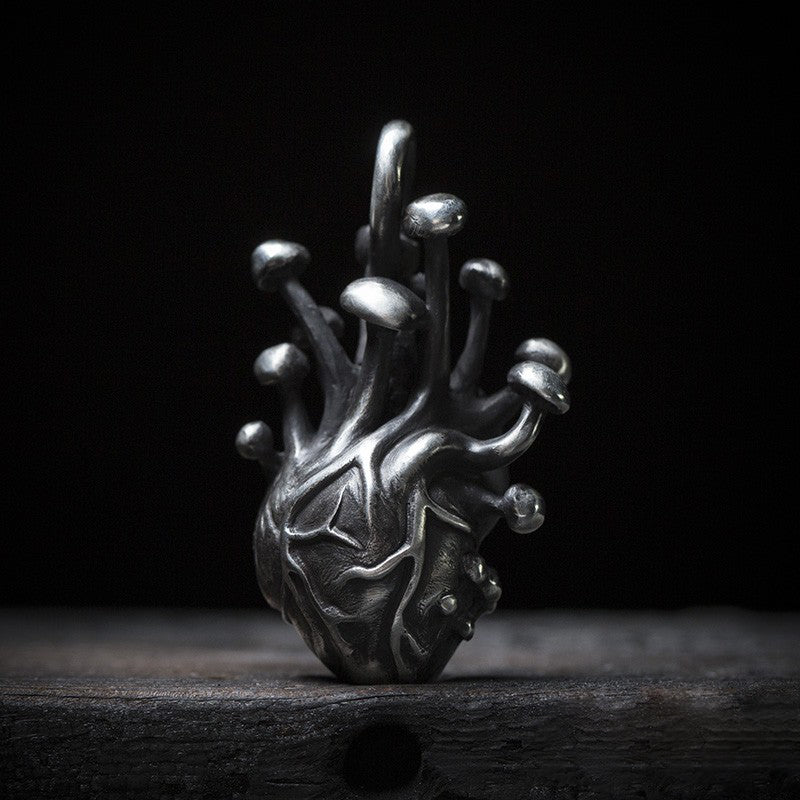 Details
☠☠☠ Magic Mushroom Heart Pendant ☠☠☠
☠ When we look within ourselves with a touch of magic, we discover that we do not have to look outward toward the futile promise of life that circles distant stars in order to still our cosmic loneliness. We should look within; the paths of the heart lead to nearby universes full of life and affection for humanity.
☠

 
Made to order lead time is around 15-20 days. 
☠

 
Pendant
skull approx. 41 x 22 mm, weighs approx. 28 grams of sterling silver.
☠ Matching 3 mm x 24'' sterling silver necklace weighs approx. 38 grams.