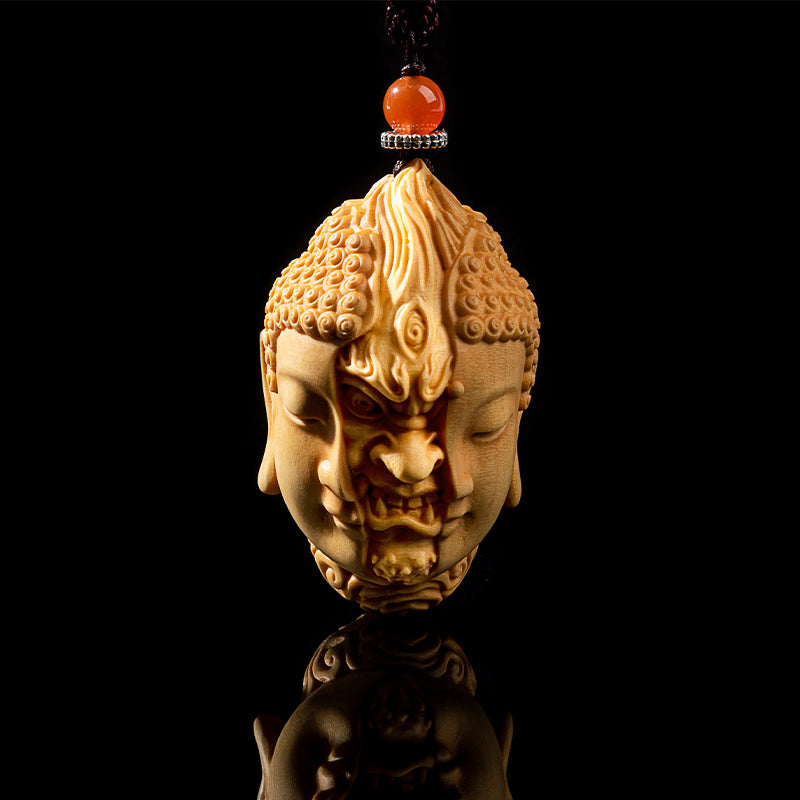 Details
☠☠☠ Buddha & Demon Pendant ☠☠☠
☠ Meticulously crafted with intricate details, this Buddha & Demon pendant is a true eye-catcher. This pendant represents the inner struggle- the Demon lurking in your head  and Buddha in your heart, balancing the Yin and Yang, the Zen and the evil, no matter which side you take, this pendant serves as reminder of the journey of life.
☠ Carved from Yellow Boxwood, African Blackwood or Blood Mukula Wood. Each bead has its unique markings and color intensity varies. 
☠ Approximately 56 x 34 mm.
☠ Customizable size and hole position.
☠ Ships with a cord string.