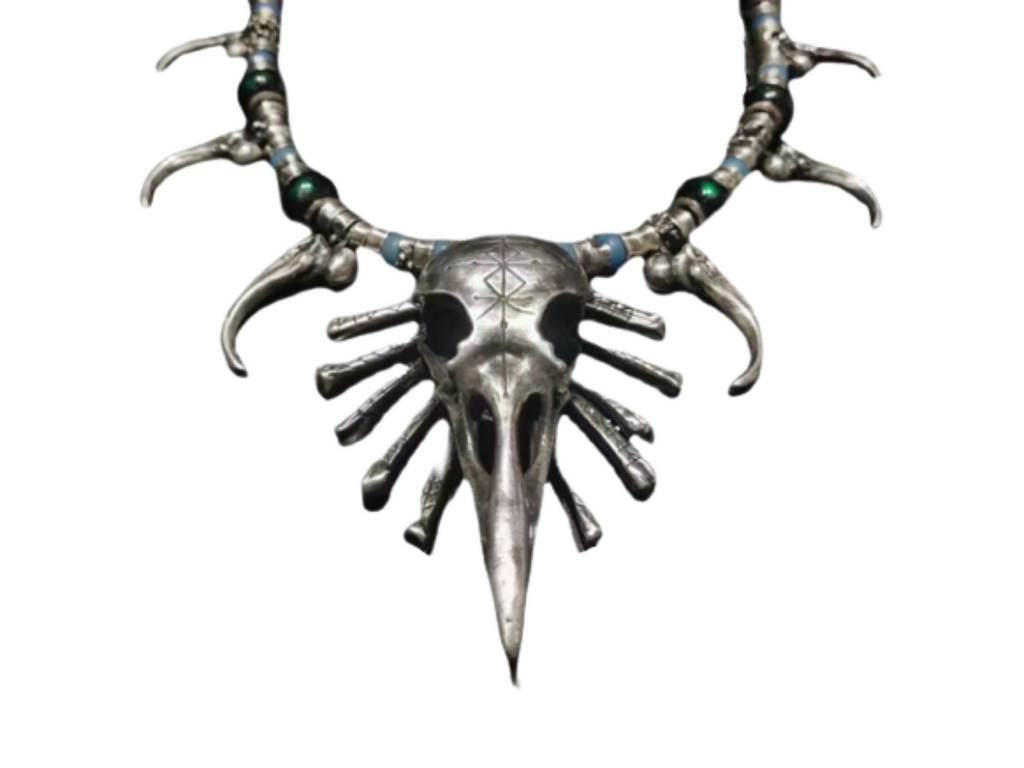 Details
☠☠☠ Tribal Trophy Raven Skull & Bones Necklace ☠☠☠


☠ If a dark magic has a look, this tribal trophy necklace truly embodies the power of prophecy. Made for the true rulers, it connotes intelligence and bravery, this bold and weighty statement piece commands glory.


☠ Customizable gemstone beads, adjustable industrial grade drawstring necklace.
Standard gemstones are turquoise and green aventurine & phantom. 


☠ Raven skull 69 x 21 mm, necklace set weight approximately 190 grams.


☠ Made to order production lead time around 15-20 days.