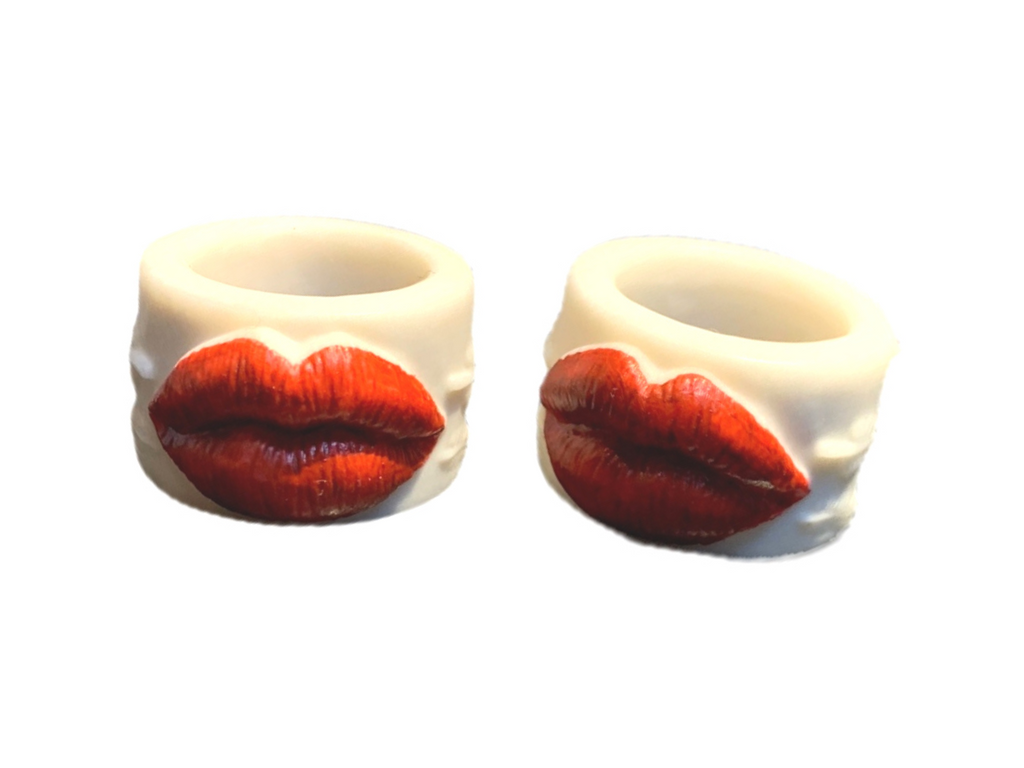 Details
💋 Kiss of an Angel Red Lips Ring 💋
💋 Those seductive red lips will add a touch a glamour to the confident look, serve as a symbol of resilient and strong female self-esteem guided by the heart of an angel. The feather details on the ring band accentuates the angelic connection to the spirit realm. 
💋 Made of ethically harvested and naturally-shed deer antler, each piece has its unique patterns and coloration. Non-chemical dye is used to create the flaming red seduction in contrast to the natural white polished (bleach free) antler finish.
💋 Made to order production lead time is around 5 days.