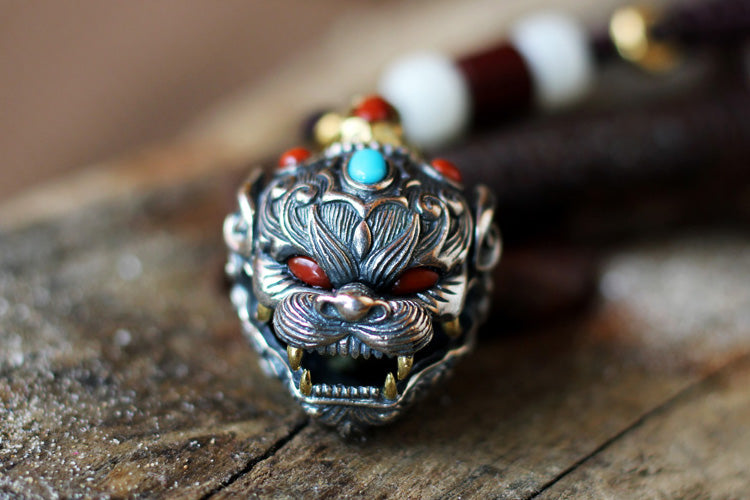 Details
 ☠☠☠ Mythical Unicorn Pixiu Pendant Key Ring☠☠☠
☠ Legend has it, the mythical hybrid beast of Pixiu is a part winged lion and part dragon considered to be a powerful protector of practitioners of Feng Shui. This Unicorn beast is an influential and auspicious creature for wealth. According to ancient oriental tradition, Pixiu has always been regarded as auspicious creatures that possessed mystical powers capable of drawing energy of wealth (財氣 ) from all directions, bringing its master richness and good fortune. 
☠ Made to order lead time is around 5-7 days. 
☠ Embellished with natural blue turquoise and red onyx stones.
☠ Pendant dimensions: sterling silver with brass 24 x 35mm, weighing in at approximately 25 grams.
☠ Ships with key ring cord.