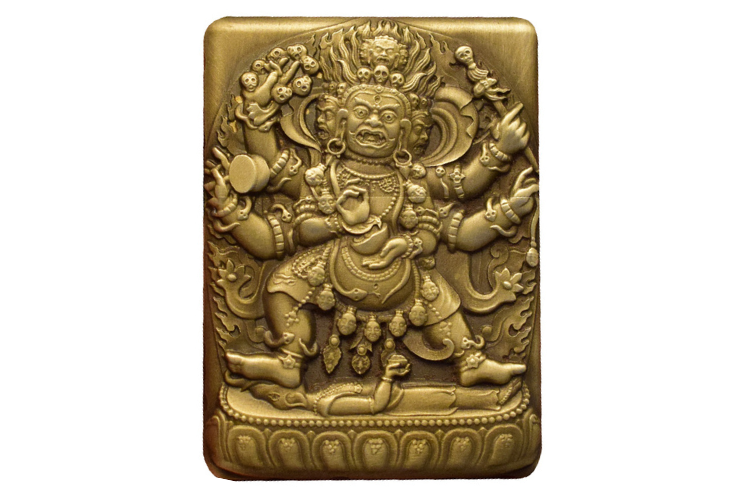 Details
☠☠☠ Mahākāla & Skull Custom Lighter Case ☠☠☠


☠
Six-armed Mahakala in his dancing posture is the ultimate form of Mahakala practice. He is adorned with hellish skulls, seated demon corpses, holds a trident, a drum, a sword and a scythe in his hands. He is adorned with ashes and hellfire from the cremation ground and surrounded by demonic creatures. He 
represents the ultimate destructive power he is
 not bounded by any rules or regulations. He is believed to posses the power to dissolve even time and space into himself and exists as Void at the dissolution of the universe.
☠ Handcrafted with intricate details, the case is engulfed by hellfire and mystical patterns,this custom lighter case is your ultimate statement piece to show off your exquisite taste.
☠ Made to order average production lead time is around 10-15 working days.
☠ Lighter case: Medium sheen vintage finish brass.
☠ Ultra thick and heavy case, weighing in at approximately 180 grams.
☠ 35 x 55 mm 
☠ Lighter case only. Case fits most commercial lighter inners.