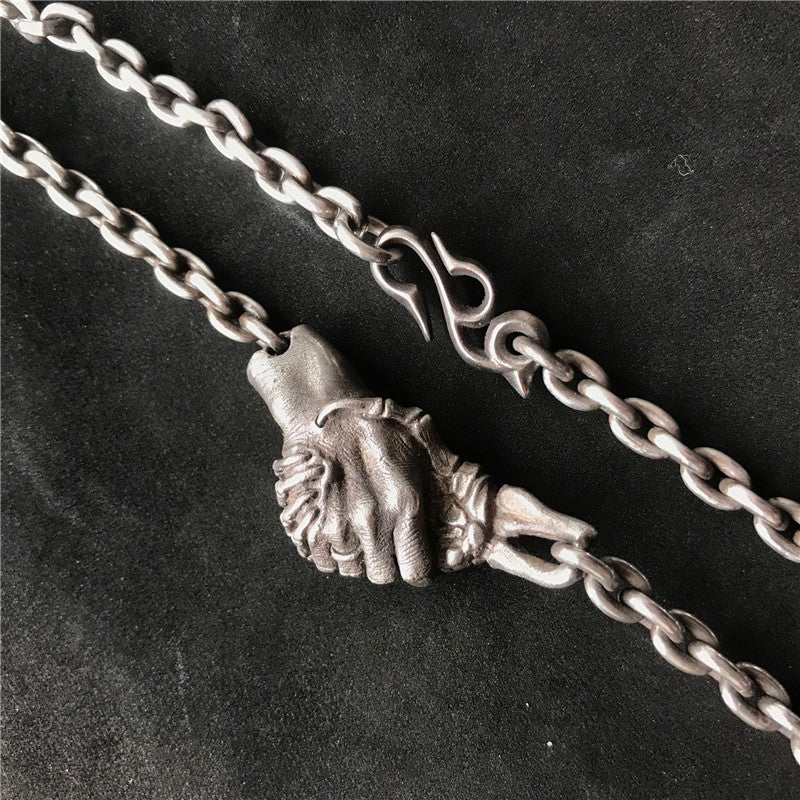 Details
☠☠☠ Devil's Handshake Necklace ☠☠☠
☠ Made for the fierce ones, this chunky Devil's Handshake necklace is one of a kind eye-catcher that oozes bloody masculinity and fearlessness. This badass necklace is a testosterone overload with unmistakable heavy metal aesthetics.
☠ Crafted with 925 sterling silver, finished in time-test antique look,

 it's a true

 devilish statement piece to match your superhero / super villain personality.
☠ 5.5 mm chain necklace, available in 50 cm / 86 grams, 55 cm / 91 grams, 60 cm / 96 grams and 65 cm / 101 grams of sterling silver.