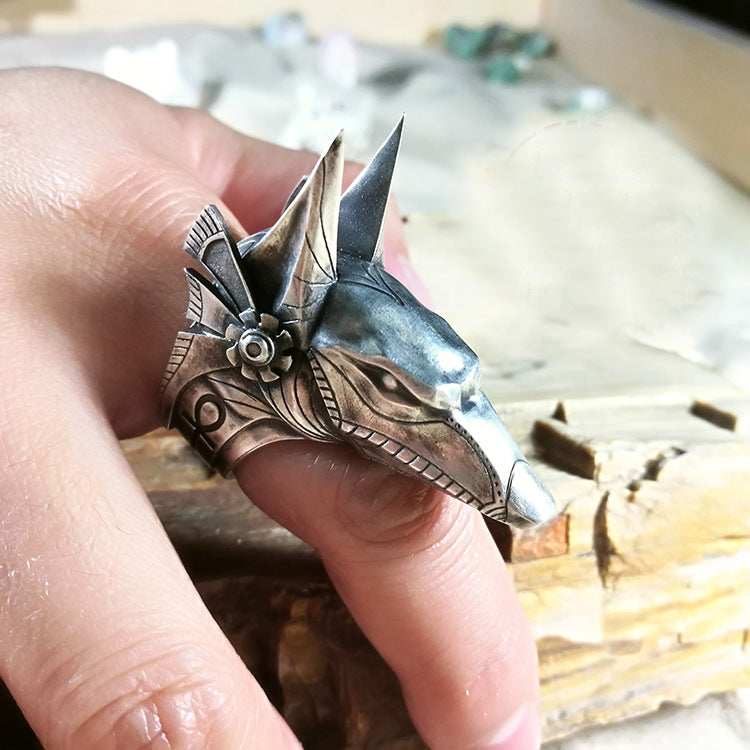 Details
☠☠☠ Majestic Anubis Ring ☠☠☠
☠ Like the God of Death with tremendous spiritual and physical power, this otherworldly Egyptian God Anubis silver ring radiates mystic aura.Handcrafted to the devil's details, the killer razor sharp horns, the mystical markings, this ring is simply from the underworld. Under the spell of this absolute ruler of the underworld, you are bound to turn a lot of heads and steal a lot of hearts. Wear at your own risk.
☠ Painstakingly handcrafted,made to order lead time is around 15 days.
☠ 925 sterling silver ring, weighing in at approximately 25.4 grams.
☠ Polished to medium sheen & vintage finish.
☠ Please contact us for custom sizes