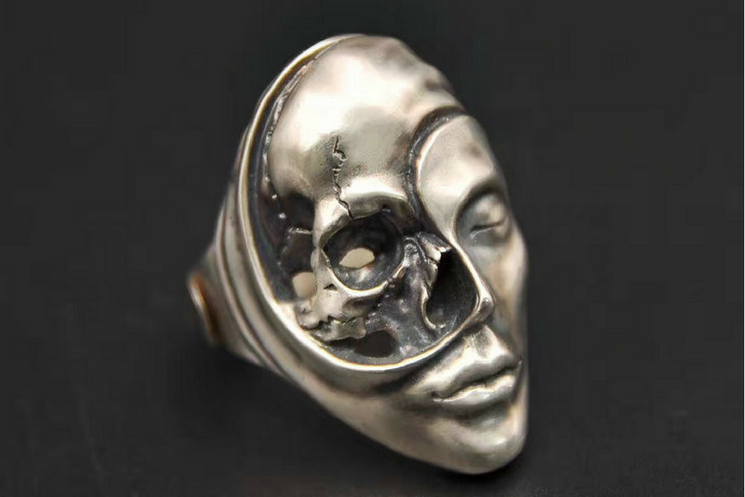 Details
☠☠☠ Yin Yang Skull Ring ☠☠☠


☠ A striking Yin Yang skull ring made to serve a dose of zen harmony. The life and death intricately intertwined in this unique piece, the stark contrast echoes the beauty beyond life.
☠ Handcrafted by master hands with 925 sterling silver, this Yin Yang ring is your effortless statement piece to showcase your inner balance.
☠ Made to order handcrafted piece, average production lead time is around 7 days. 
☠ Approximately 24x29mm and 22 grams of sterling silver.
☠ Adjustable ring one size fits all.