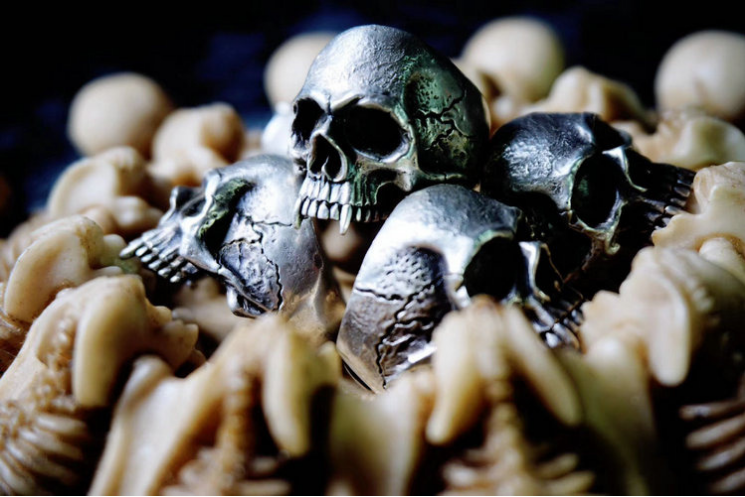 Details
☠☠☠ Half Jaw Vampire Skull Ring ☠☠☠
☠ Born straight from the nightmare, this hellish Half Jaw Vampire Skull Ring is made for you to show off your badass taste. Like a treasured jewelry devils wore thousands of years ago, the time-tested antique aesthetics and impeccable craftsmanship are ageless. 
☠ 925 Sterling Silver, 29x39mm weighing in at approximately 29 grams of sterling silver.
☠ Adjustable ring one size fits all ( US 6-12 ).