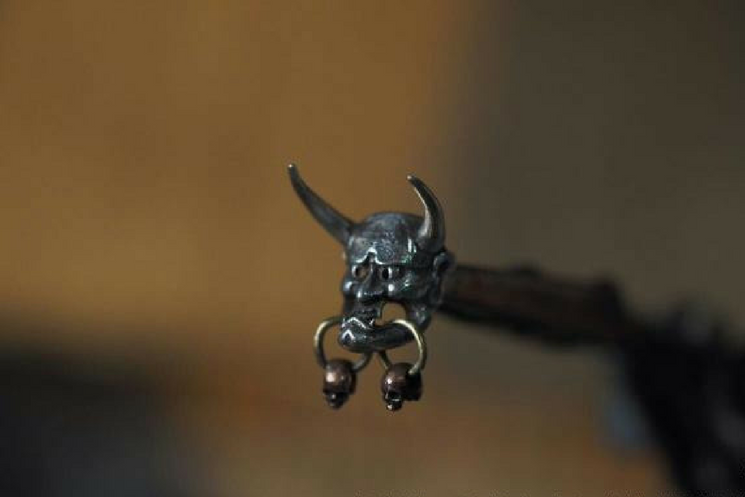 Details
☠☠☠ Japanese Demon Oni Silver Earring ☠☠☠


☠ A badass earring that's devilish to the core. Small in size, big on impact,this intricately hand crafted Japanese demon Oni and skull earring packs a lot of realistic details and wow impact. 
☠ Handcrafted by master craftsman with 925 sterling silver, this earring has an unmistakable antique decayed atheistic, like a piece of jewelry that belonged to the devil thousands of years ago.
☠ Limited ready-to-ship stock, made-to-order production lead time is around 10 days.