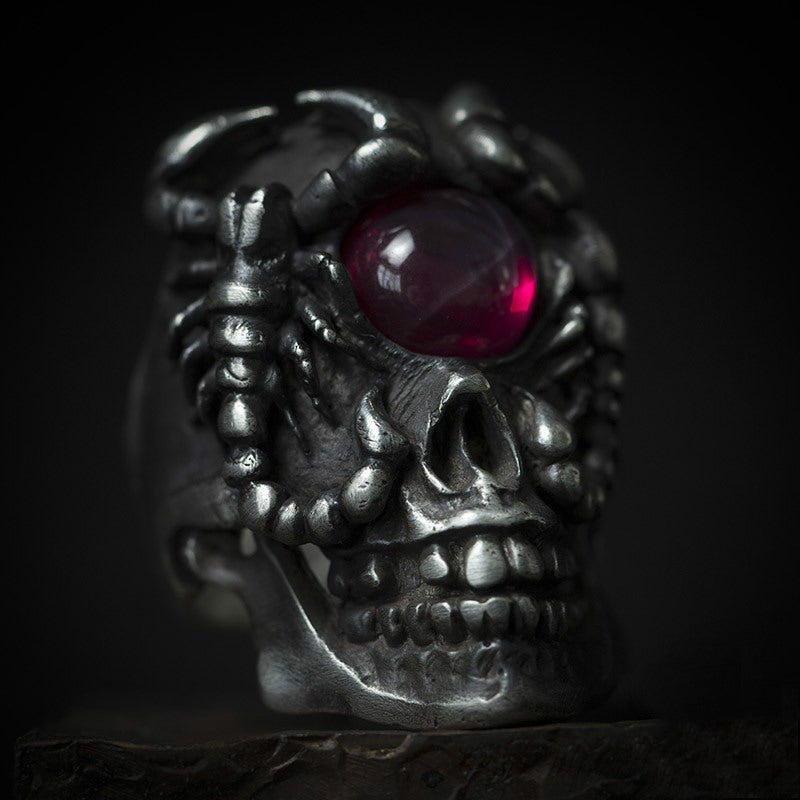 Details
☠☠☠ Twin Scorpion Skull Ring ☠☠☠
☠ The deadly predators made to serve your dark taste with badass grasping claws and venomous stinger, this is the killer on steroids, pumped with furious muscles.This twin scorpion ring is your ultimate killer statement piece to showcase your devilish style. Handcrafted to the devil's intricate details with purple Plexiglas centerpiece embellishment ,this Skull & Scorpion ring oozes dark energy.
☠ Painstakingly handcrafted, made to order production lead time 15-20 days before shipping.
☠ 925 sterling silver ring weighing in at approximately 35 grams
☠ 35 x 23 mm ( H x W )
☠ Hand polished to medium vintage sheen & dark antique look.