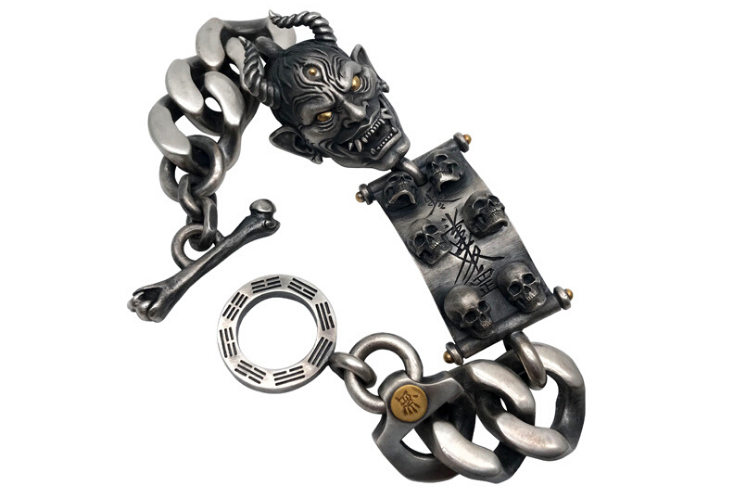 Details
☠☠☠ Oni Demon Sucker Silver Bracelet ☠☠☠
☠ Blood-thirsty Oni Demon Sucker silver bracelet handcrafted with devilish horns and vampire sucker teeth, golden brass eyes detail and ghost skull banner. This bracelet is super bold, chunky, heavy metal and totally badass, it's an unmistakable statement piece of wearable art.
The hidden horned demon skull on the back side of the Oni takes this awesome bracelet to the next level of hellishness. It's truly devilish to the core.
☠ Painstakingly handcrafted, made to order production lead time is around 15-20 days.
☠ Super heavy 925 sterling silver bracelet, weighing in at approximately 130 grams depending on the bracelet length.
☠ 220x25mm, customizable sizes. 
☠ Golden-overlay eyes and horns detail.
☠ Hand tuned to antique finish.