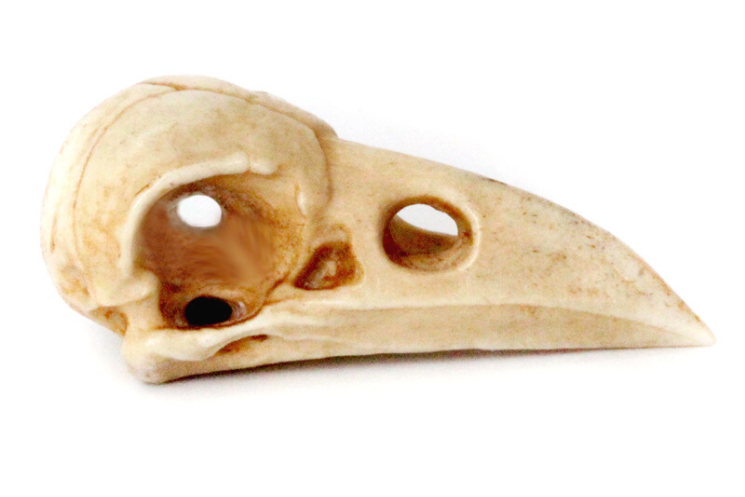 Details
☠☠☠ Deer Antler Raven Skull Bead ☠☠☠

☠ Made of naturally shed deer antlers from ethically farmed source, hand polished to smooth bone texture, hand carved to the finest realistic raven skull details. This bead is made of matured deer antler of highest grade of density, adding to its mysterious hellish aura and durability.
☠ Made to order production lead time is around 3-5 days. 
☠ Raven skull bead is approximately 50x20x20 mm. 
☠ Bio-diverse farmed deer antler from pollution-free mountain slopes gives this skull bead skin-loving smoothness. Hand polished and waxed for smooth texture and weather protection.
☠ Ships with a 2 mm x 50 cm woven cord.