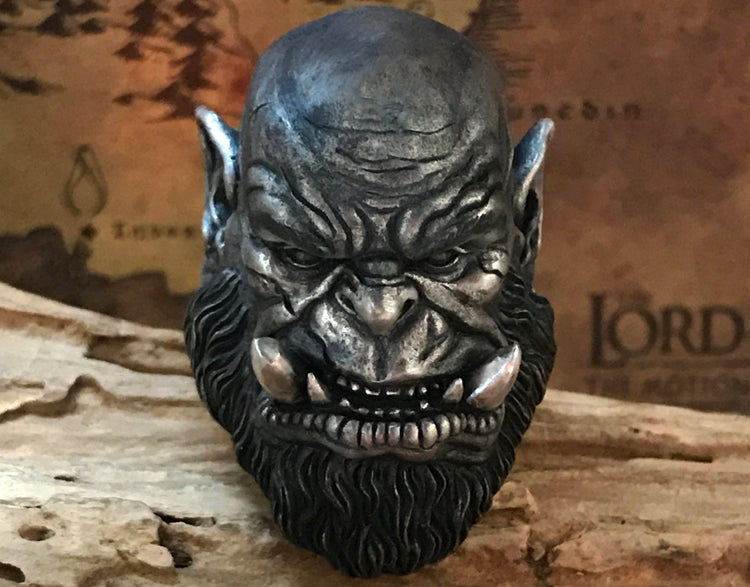 Holy Buyble
Warcraft Orgrim Doomhammer Ring
Details
☠☠☠ Warcraft Orgrim Doomhammer Ring☠☠☠
☠ This Warcraft Orgrim Doomhammer Ring packs a serious punch. The absolute warlord brought to life with this super-sized heavy muscle ring. Weighing at 85 grams, this biggie bangs like no other. 
☠ Handcrafted by master hands with 925 sterling silver, this Orgrim ring is your effortless statement piece to show your dark power, the longer you wear it, the more it will become a part of your fearless identity. Simply lift your finger and rule the world with your might.
☠ Made to order production lead time is around 20 days. 
☠ 4.6 x 3.2 cm, approximately 85 grams of sterling silver.