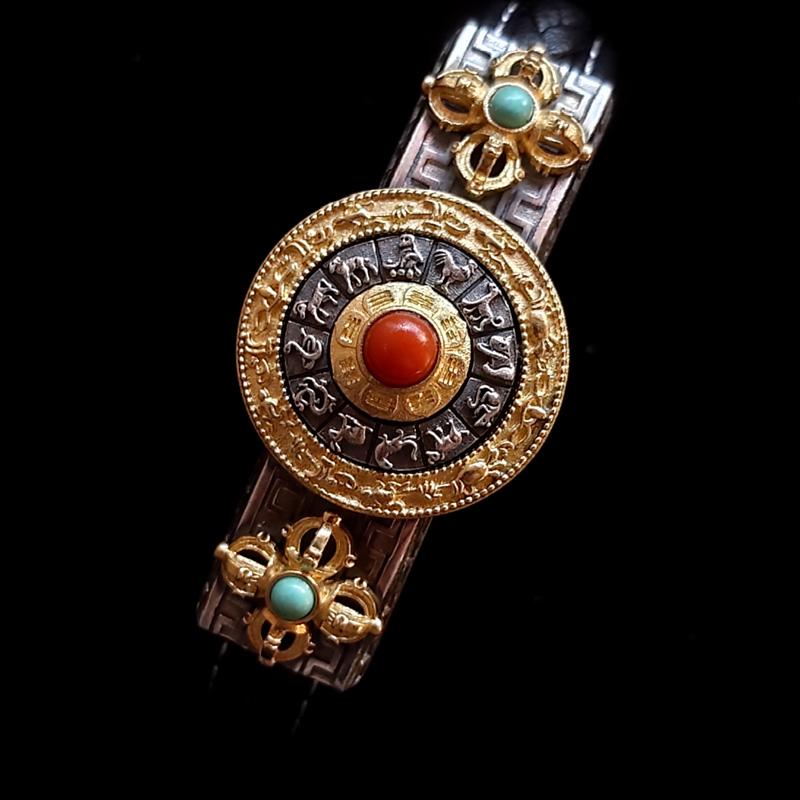 Holy Buyble
Tibetan Vajra & Spinning Eight Trigrams Leather Bracelet
Details
☠☠☠ Tibetan Vajra & Spinning Eight Trigrams Leather Bracelet ☠☠☠ 
☸️
A vajra is a weapon in Tibetan Buddhism used as a ritual object to symbolize both the properties of a diamond (indestructibility) and a thunderbolt (irresistible force); Often to represent firmness of spirit and spiritual power. According to the mythology, vajra is considered as one of the most powerful weapons in the universe. Balancing the power of vajra and elements of the Eight Trigrams of Yin & Yang, it is believed in Tibetan tradition that by spinning the wheel it can ward off evil spirit and bad luck and bring in prosperity and good luck. 
☸️ 
This heaven-blessed bracelet consists intricately handcrafted animal zodiac spinning wheel and gemstone adorned Tibetan Vajra, made of premium calf leather with magnetic closure, it is your effortless statement piece to match your exquisite exotic taste.  
☸️ Five woven patterns and color variations to choose from, there's always a perfect match to suit your style and taste. Please leave a note of leather pattern of choice ( from 1-5 ) at the check out or default selection of style No.1 will be shipped.
☸️ Made to order piece, average production lead time is around 3-5 days. 
☸️ Made to fit bracelet, please leave your wrist size at the check out for us to tailor the bracelet for your perfect fit. 
☸️ Bracelet is approximately 45 grams
☸️ Embellished with natural Red Onyx and Blue Turquoise gemstones.