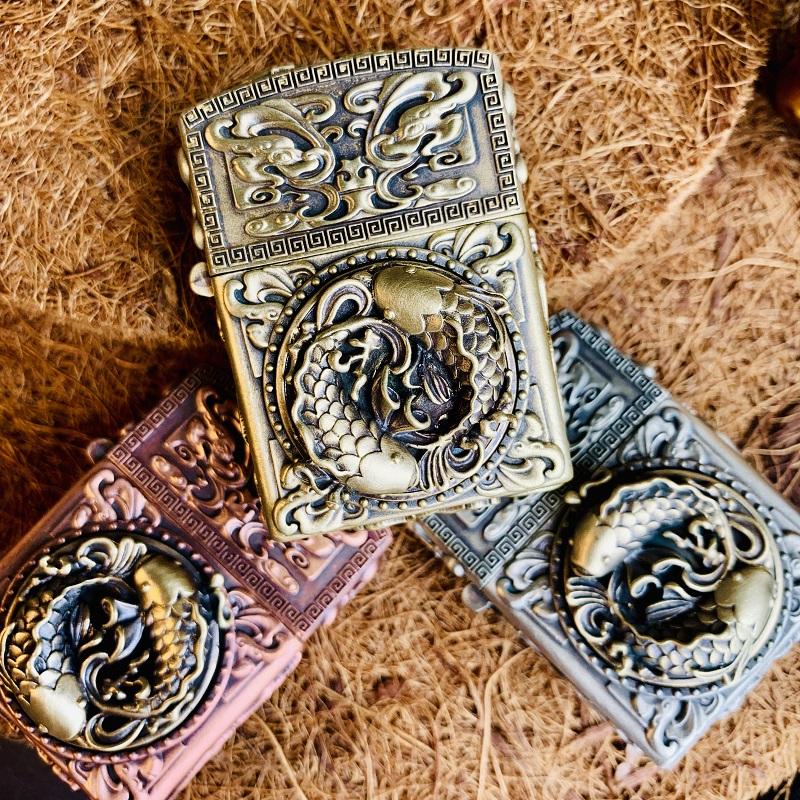 Holy Buyble
Spinning Wheel Yin Yang Koi Fish Lighter Case
Details
♓ Spinning Wheel Yin Yang Koi Fish Lighter Case ♓
♓Koi fish is one of the most important culture symbols in Chinese and Japanese culture. Koi fish are capable of adapting to many different climates and water conditions and can symbolize strength. It is inherent in a koi's nature to swim upstream therefore they symbolize great determination, dedication, perseverance to achieve success.


♓Often paired with the yin-yang symbol, the sides are said to resemble a female and a male koi swimming together, representing the harmony of two opposite energies coming together as one, creating a perfect balance. In Taoism, yin and yang further symbolize the dueling sides of all things and the perfect balance and harmony of them. The circular movement of the fish represents the belief that all things in life are connected.
♓This painstakingly handcrafted custom lighter case captures the heavenly essence of the Yin Yang Koi Fish with intricately hand carved details and super smooth German spinning wheel to resemble the effortless flows of the harmony. 
The back side of the lighter is embellished with carvings of animal zodiacs wheel, 
the case is engulfed by stunning mystical patterns,this custom lighter case is your effortless statement piece to match your good vibes.
♓ Made to order average production lead time is around 5-10 days.
♓ Lighter case: Tibetan silver, brass or purple copper. 
♓ Lighter case fits most commercial lighter brands.