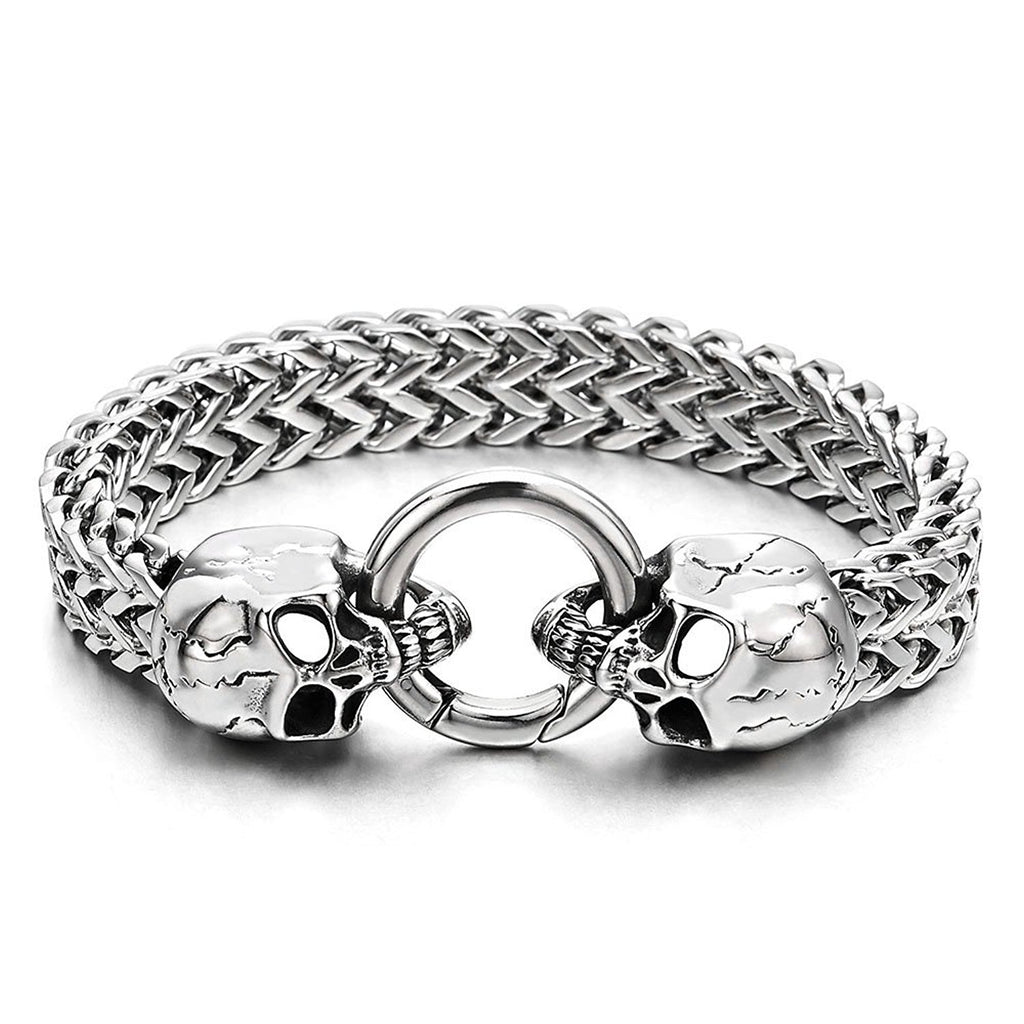 Holy Buyble
Spin Biting Twin Skull Bracelet
Details
☠☠☠ Spin Biting Twin Skull Bracelet ☠☠☠
☠ Made for the tough ones, this chunky Spin Biting Twin Skull bracelet is one of a kind eye-catcher that oozes masculinity. This badass bracelet is a testosterone overload with unmistakable heavy metal aesthetics.
☠ Crafted with 316L stainless steel, this skull bracelet is 

durable, corrosion-resistant, di

stress-proof, it's a true

 devilish statement piece to match your super villain lifestyle.
☠ 12mm chain bracelet, skull is approximately 16mm in width.
☠ Small:20cm (Suitable for 17cm wrist size )
     Medium: 22cm (Suitable for 19cm wrist size)
     Large: 23cm (Suitable for 20cm wrist size)