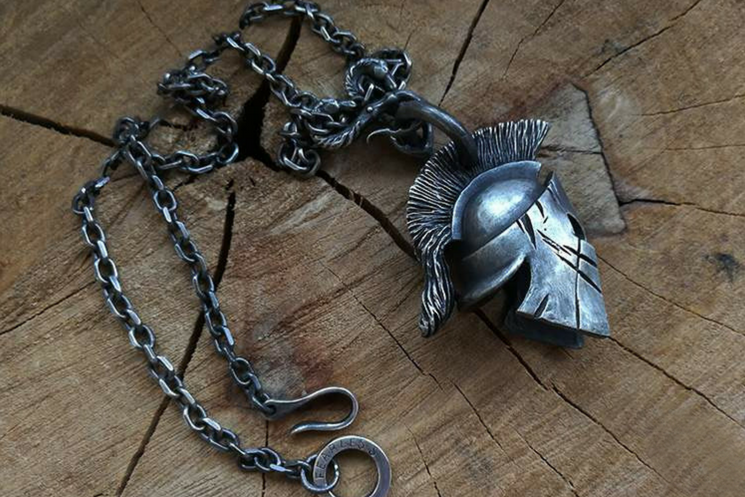 Holy Buyble
Horse Hook Spartacus Necklace
Details
☠☠☠ Horse Hook Spartacus Necklace ☠☠☠
☠ The glorious gladiator of the battleground brought to life with this handcrafted Spartacus Mask necklace set, finished with antique aesthetics as if it was found at the ancient battlefield. The horse hook design is the finishing touch that gives this necklace a powerful kick. With the fearless warrior spirit on your necklace, you can conquer whatever your heart desires and make the world fall to your heroic charm. 
☠ Painstakingly handcrafted, made to order lead time 15-20 days.
☠ 925 sterling silver necklace
☠ Approximately 85 grams incl. the necklace
☠ Hand tuned to low sheen & antique finish.