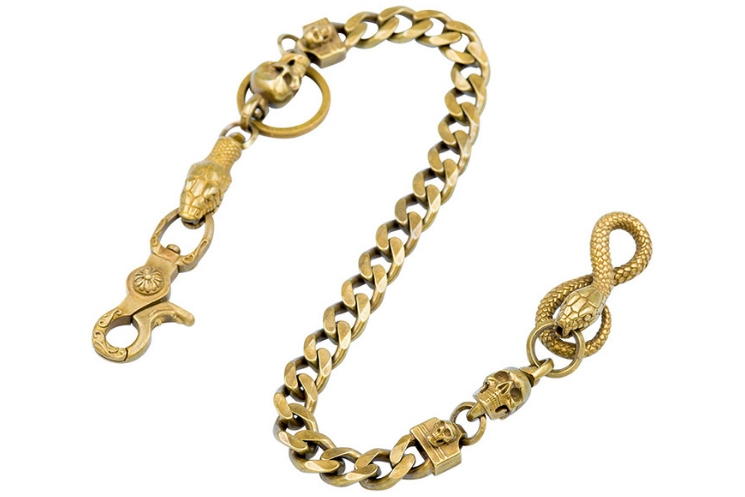 Holy Buyble
Snake Skull Biker Wallet Chain
Details
☠☠☠ Snake Skull Biker Wallet Chain ☠☠☠
☠ Old school brass Snake Skull Biker Wallet Chain intricately crafted with realistic details in golden tone brass, this is the in-your-face statement wallet chain made to show off.
💥
☠ Made of super durable thick metal, this badass skull snake wallet chain will keep your fortune safe like no other. Let the chain hang low. 🔥
☠ Made to order production lead time is around 5 days. 
☠ 51cm in length, chain is 1.5cm thick, approximately 200 grams of brass.