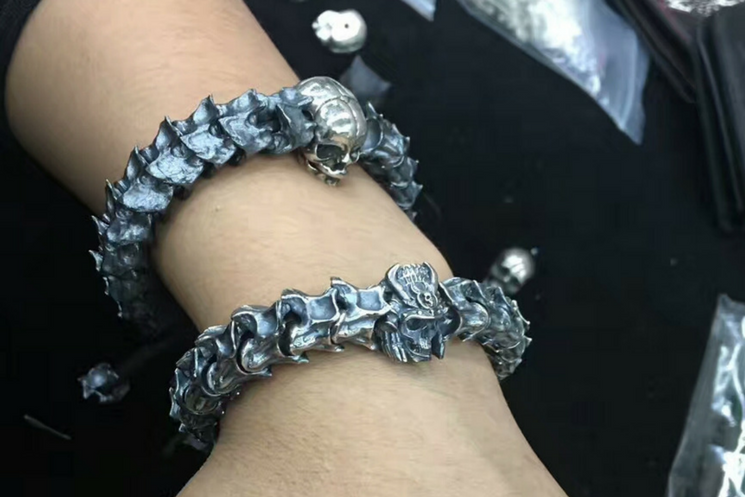 Holy Buyble
Snake Skeleton Skull Bracelet ( Customizable )
Details
☠☠☠ Snake Skeleton Skull Bracelet  ☠☠☠
☠ This bold and chunky snake skeleton skull bracelet is overloaded with masculinity and deadly force that's made for crushing! 
🐍🐍 
Handcrafted by master hands with intricately realistic snake skeleton and a customizable center piece, 
this snake skull bracelet is your personal statement piece made to serve your dark taste. 🔥
☠ Made to order production lead time is around 15-20 days.
☠ 925 sterling silver weighing in at approximately 98 gram.
☠ Please contact us for your customizable center piece options: Skull or Samurai Skull available.