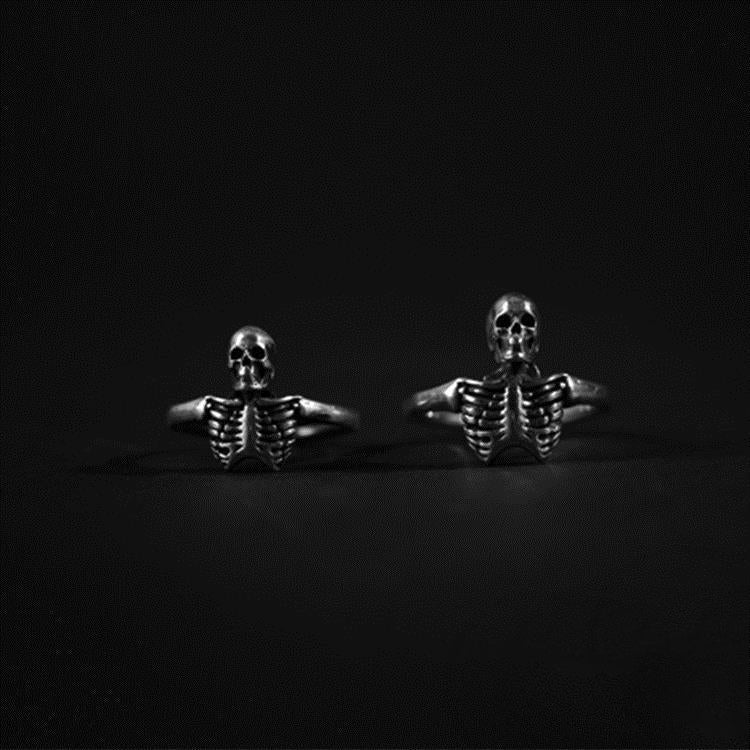 Holy Buyble
Skull Engagement Ring
Details
☠☠☠ Skull Engagement Ring ☠☠☠
☠ For the love beyond time, for the commitment even death can't do you part.These skull engagement rings are the testament of such deep connection. Made for the soulmates.
☠ Handcrafted by master craftsman in 925 sterling silver with time-tested antique aesthetics, these skull engagement rings feels like ancient pieces lost and found from royal tombs. 
☠  Handmade statement piece, average made to order production lead time is around 10-15 days. 
☠ Adjustable ring one size fits all.
☠ Large: 5.77 grams of sterling silver, 17x22mm / Small 3.76 grams of sterling silver, 15x19mm