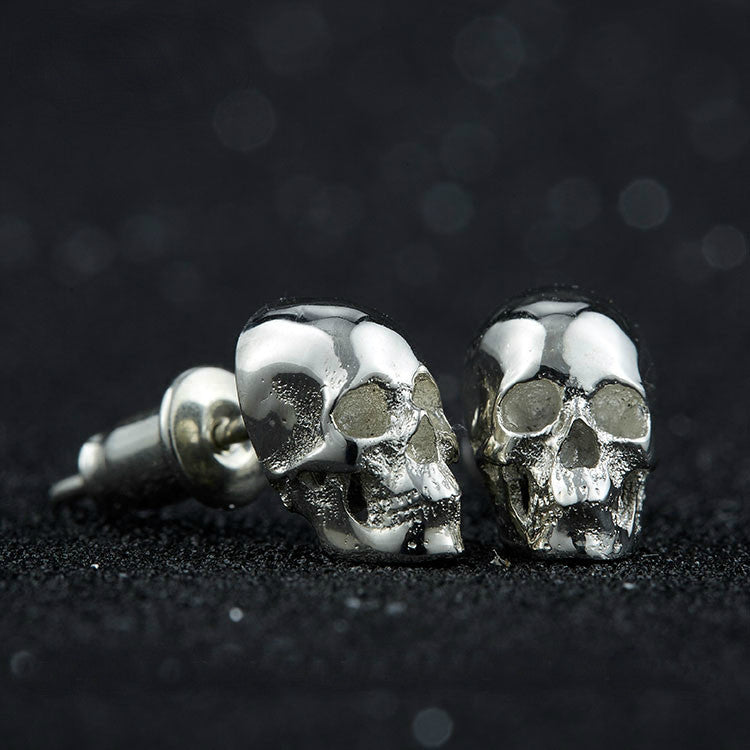 Holy Buyble
Skull Earrings
Details
☠☠☠ Skull Earrings ☠☠☠
☠ A badass earring that's devilish to the core. This intricately hand crafted realistic skull earring packs a lot of realistic details and wow impact. 
☠ Wear this handcrafted skull earring to match your badass style, to the smallest devil's details.
☠ Handcrafted by master craftsman with 925 Sterling Silver, this earring has an unmistakable antique decayed atheistic, like a piece of jewelry that belonged to the devils thousands of years ago.
☠ Extremely limited stock handmade show-off pieces, get yours before we run out of stock. Made to Order lead time is around 15 days when stock runs out. 
☠ Take advantage of our limited sales and get yours with free worldwide shipping !
☠ Price is for one pair