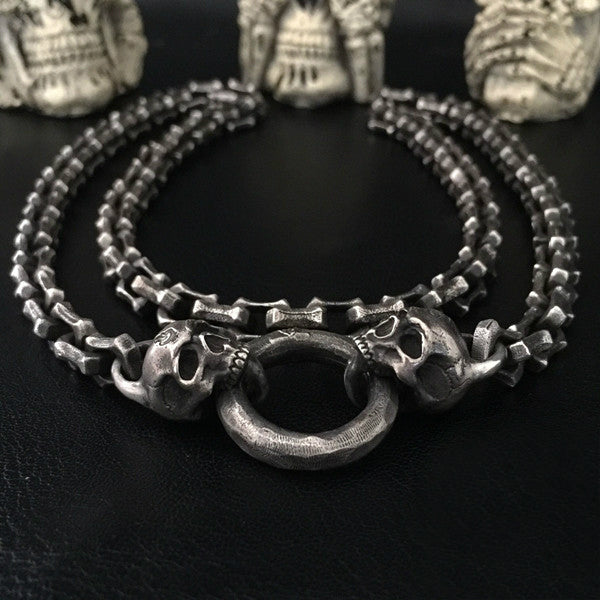 Holy Buyble
Skull Chain Necklace
Details
☠☠☠ Skull Chain Necklace ☠☠☠
☠ When your favorite pendant is bold AF, you can't hang it on a basic-bitch necklace. This 6.5 mm thick skull chain necklace will match up your pendant to the MAX. Featuring twin skull and a ring design, this chunky necklace is the perfect match for your statement pieces.
💥
☠
Made to order production lead time is around 10-15 days when stock runs out. 
☠ 925 sterling silver approximately 60cm @ 110 grams, 65cm @ 1115 grams, 70cm @ 120 grams.