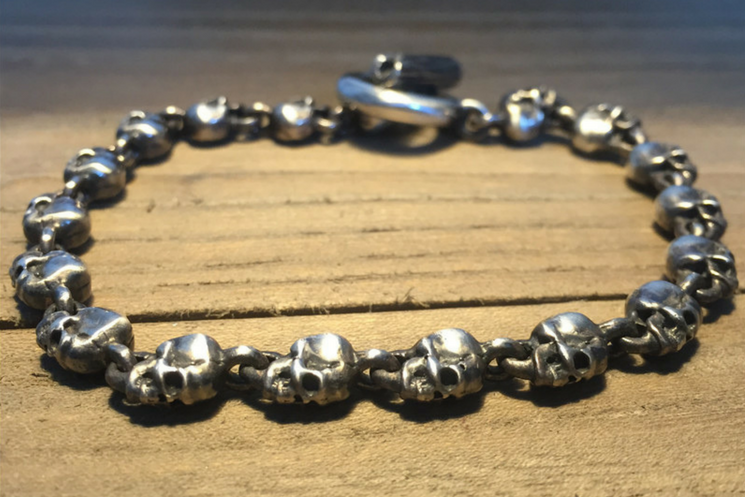 Holy Buyble
Skull Chain Bracelet
Details
☠☠☠ Skull Chain Bracelet ☠☠☠
☠ Crafted for the hardcore skull lovers, this handmade Silver Skull Bracelet is one of a kind eye-catcher unique in every way. A lot of hellish details are packed into this badass bracelet with its unmistakable heavy metal aesthetics.
☠ Handcrafted by master craftsman with 925 sterling silver, hand polished to medium sheen, this skull bracelet is your devilish statement piece to match your super villain personality.
☠ Made to order handmade show pieces, each piece is one of a kind masterpiece. Made to order production lead time is around 15 days.
☠ Approximately 30 grams of sterling silver, suitable for size 16-18.5 cm