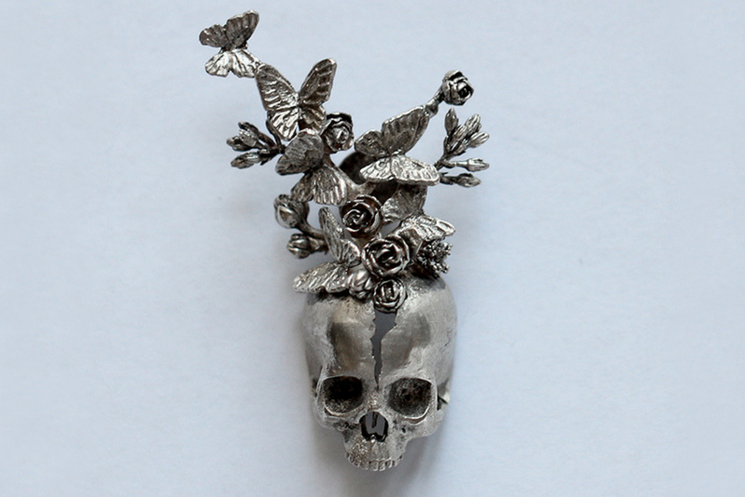 Holy Buyble
Skull Butterfly Brooch
Details
☠☠☠ Skull Butterfly Brooch ☠☠☠
☠ This is a miniature devilish art that captures the beauty of life and death, intertwined in an ageless sculpture. Small in size, but it packs awe-inspiring details, this silver brooch is simply stunning. 
☠ Handcrafted by master hands with 925 sterling silver, this skull & butterfly brooch is your wonderful little piece to express your dark side, a true piece of wearable art with beauty that will last beyond death.
☠ Hand tuned to antique finish.
☠ Made to order piece, average production lead time is around 25-30 days.
☠ Customizable dimensions, starting from $999 @ 65 x 38 mm.