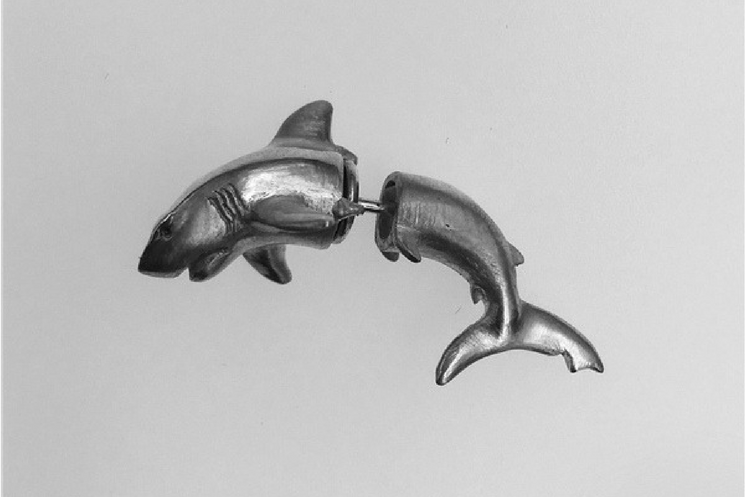 Holy Buyble
Shark Earring
Details
🦈Shark Earring 🦈
🦈 A earring that could bite your ear off, wear totally at your own risk !!! This intricately handcrafted shark earring packs a lot of realistic details and wow impact. Wear this cold blooded jaw killer to match your kick-ass style.
🦈 Handcrafted with 925 sterling silver, this earring has an unmistakable antique atheistic, it will age beautifully to serve you eternal savage love. 
🦈 Made to order production lead time is around 10-15 days
🦈 925 sterling silver earring approximately 5 grams each.