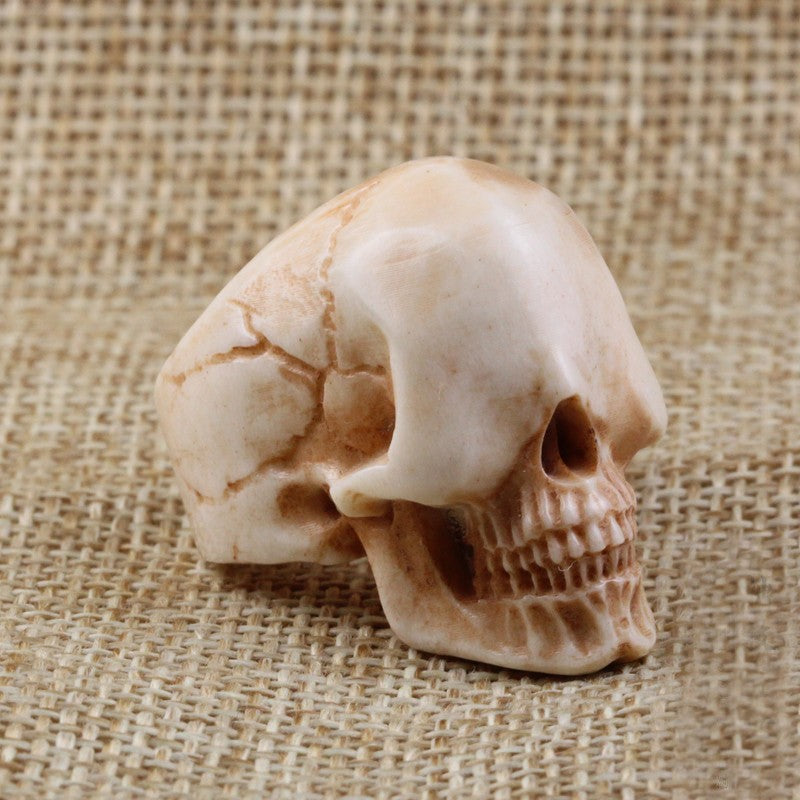 Holy Buyble
See No Evil Skull Deer Antler Ring
Details
☠☠☠ See No Evil Skull Deer Antler Ring ☠☠☠
☠ Intricately crafted and hand tuned with stunning details, this See No Evil deer antler skull ring is a true eye-catcher. The finely carved details and skull cracks and naturally decayed ( tea dye ) finish complete this devilish piece of wearable art.

☠ Made of ethically harvested and naturally-shed deer antler, each piece has its unique patterns and coloration. Non-chemical dye is used to create the time-tested aesthetics, organic tea is the unique dye we use to achieve the skin-gentle natural look.
☠ Black skull made of black buffalo horns, embellished with garnet red CZ stones. 
☠ Painstakingly handcrafted, made to order production lead time is around 10-15 days.  
☠ For tailor-made sizing, please leave your size at the check out or contact us before placing order to ensure your perfect fit.