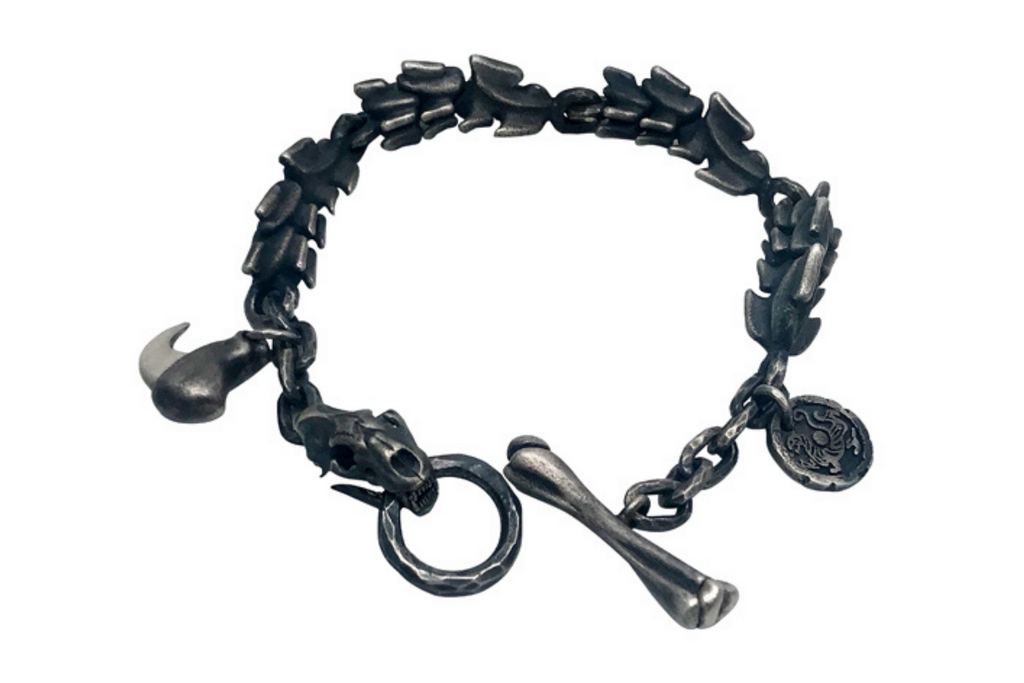 Holy Buyble
Saber-Toothed Tiger Skull Skeleton Bracelet
Details
☠☠☠ Saber-Toothed Tiger Skull Skeleton Necklace ☠☠☠
☠ This handcrafted Saber-Toothed Tiger skull skeleton bracelet is a pure savage beast. Completed with beasty claw and skeleton chain details, this bracelet truly is an alpha predator. Wear the spirit and go crush it ! 
☠ Made to order lead time is around 15-20 days. 
☠ Bracelet approximately 9.5mm in thickness, weighs around 45 grams 925.sterling silver

☠ One size fits all, please leave a note for custom sizing.
☠ Antique finish, metal fossil aesthetics.