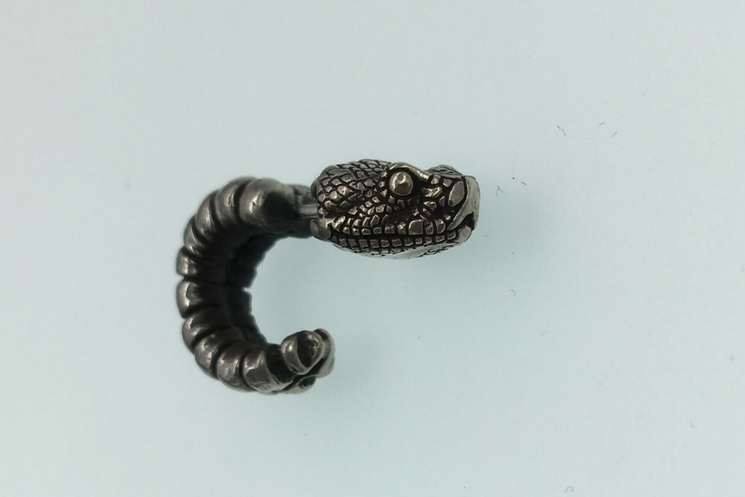 Holy Buyble
Rattlesnake Earring
Details
🐍 Rattlesnake Earring 🐍


🐍 A badass earring that's devilish to the core.This intricately handcrafted rattlesnake earring packs a lot of realistic details and wow effect. 
🐍 Handcrafted with 925 sterling silver, this earring has an unmistakable antique decayed atheistic, like a piece of jewelry that belonged to the devils from a bygone era.
🐍 Made to order production lead time is around 7-10 days.
🐍 925 sterling silver earring weighing in at approximately 6 grams.